Note: Tutorial Video coming soon.
On the Company Details page, select Collaborations on the left-hand side of the screen.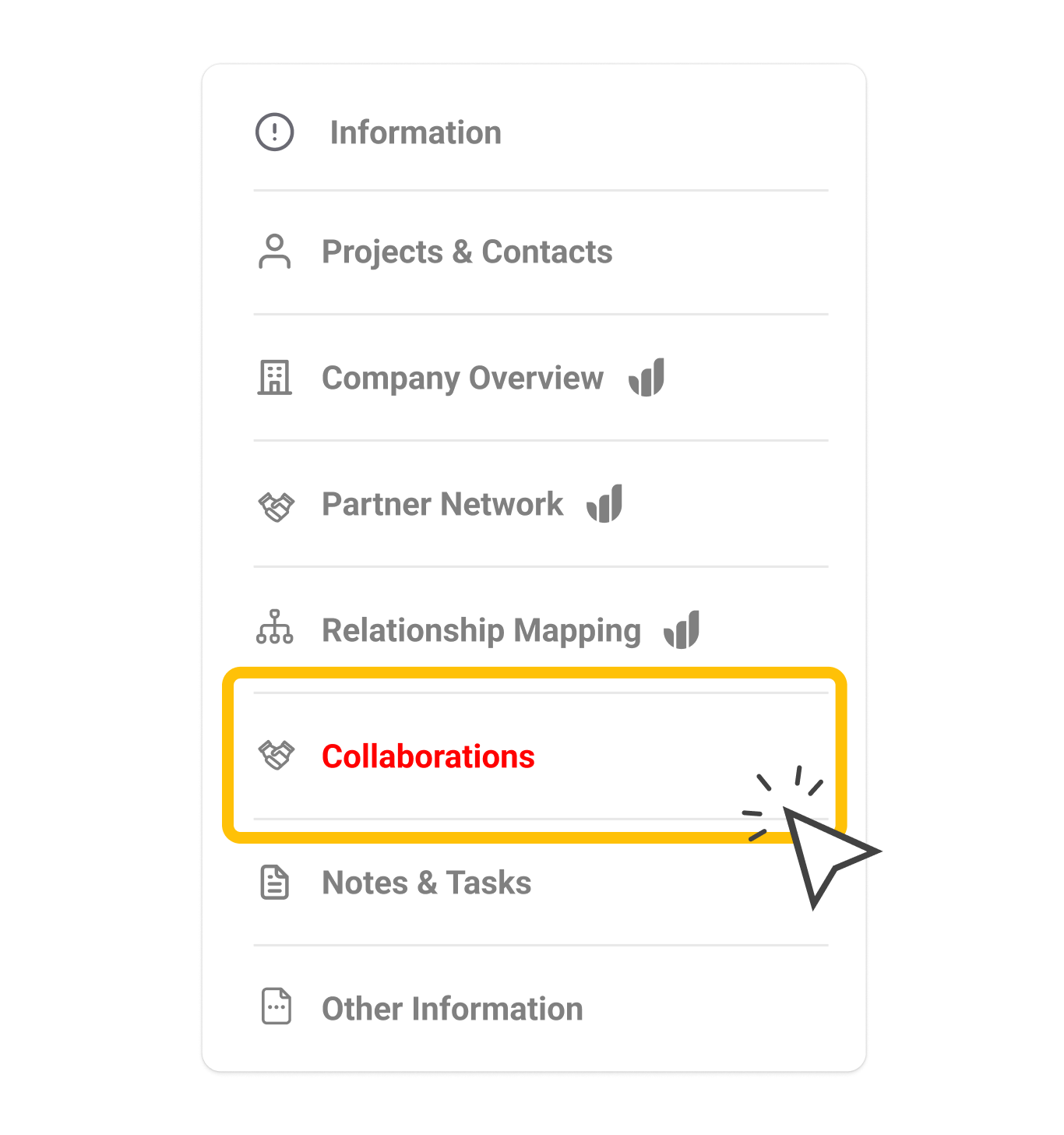 Here, you will see a list of companies that the selected firm has previously worked with, as reported by BCI. The companies are listed under the roles that they held on those shared projects.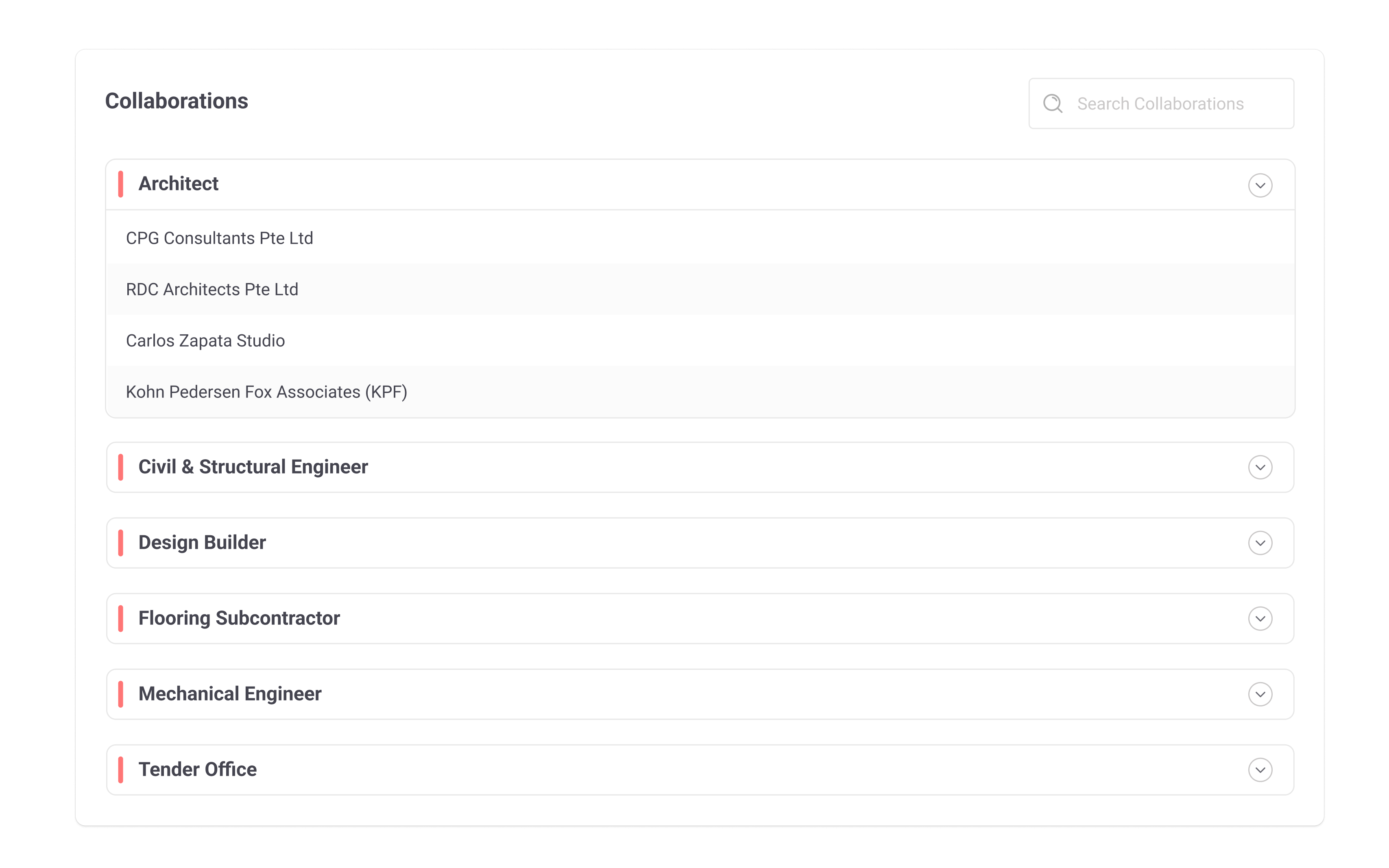 BCI's Analytix provides a more in-depth description of how frequently companies have worked together and details of the projects that they have shared.