Share projects or companies with your colleagues via email.
On the Search Results page, select a project/company, and then click Share by Email.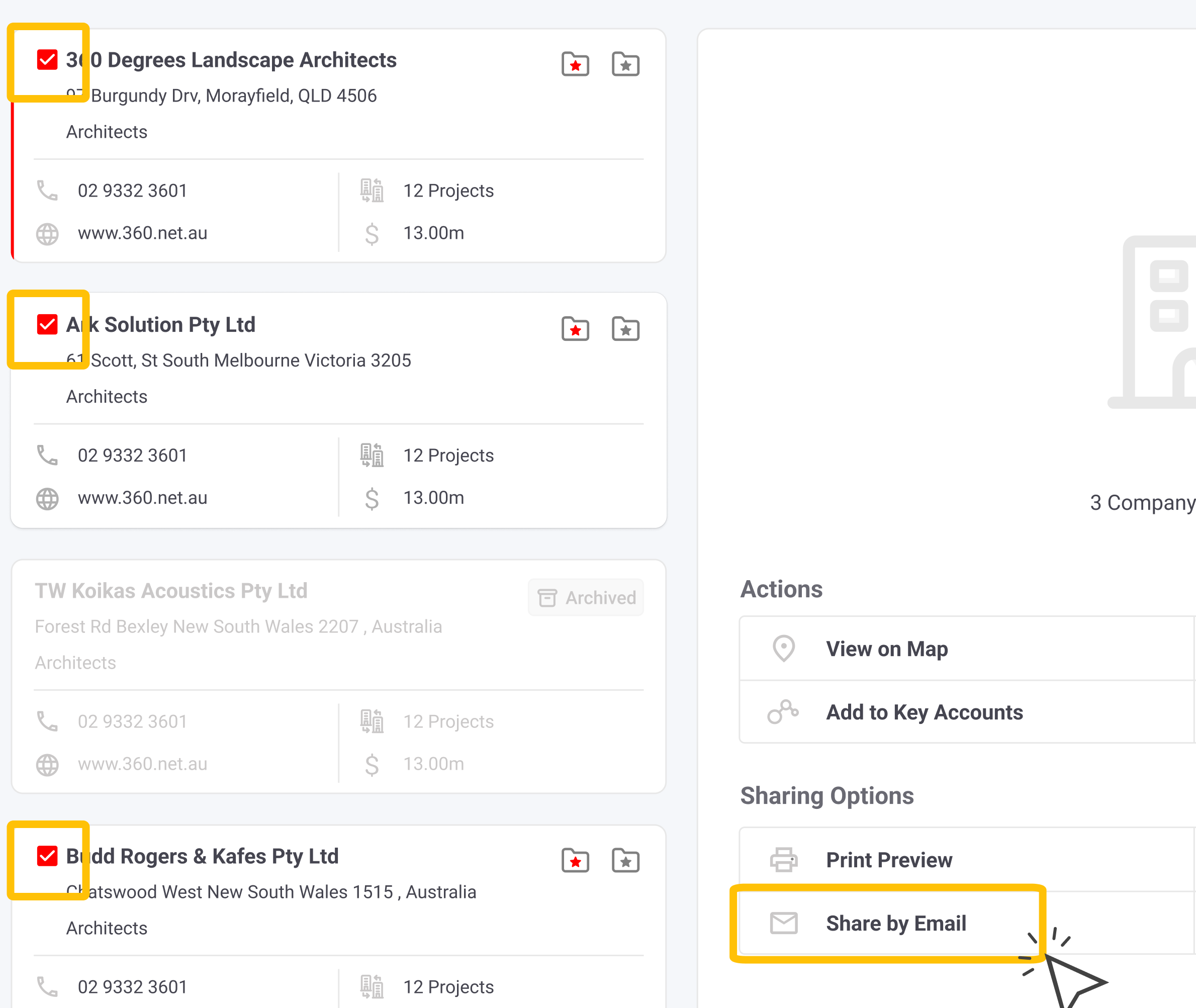 Enter the email addresses you wish to send the project/company to.
You can also add a short message before you then click Share.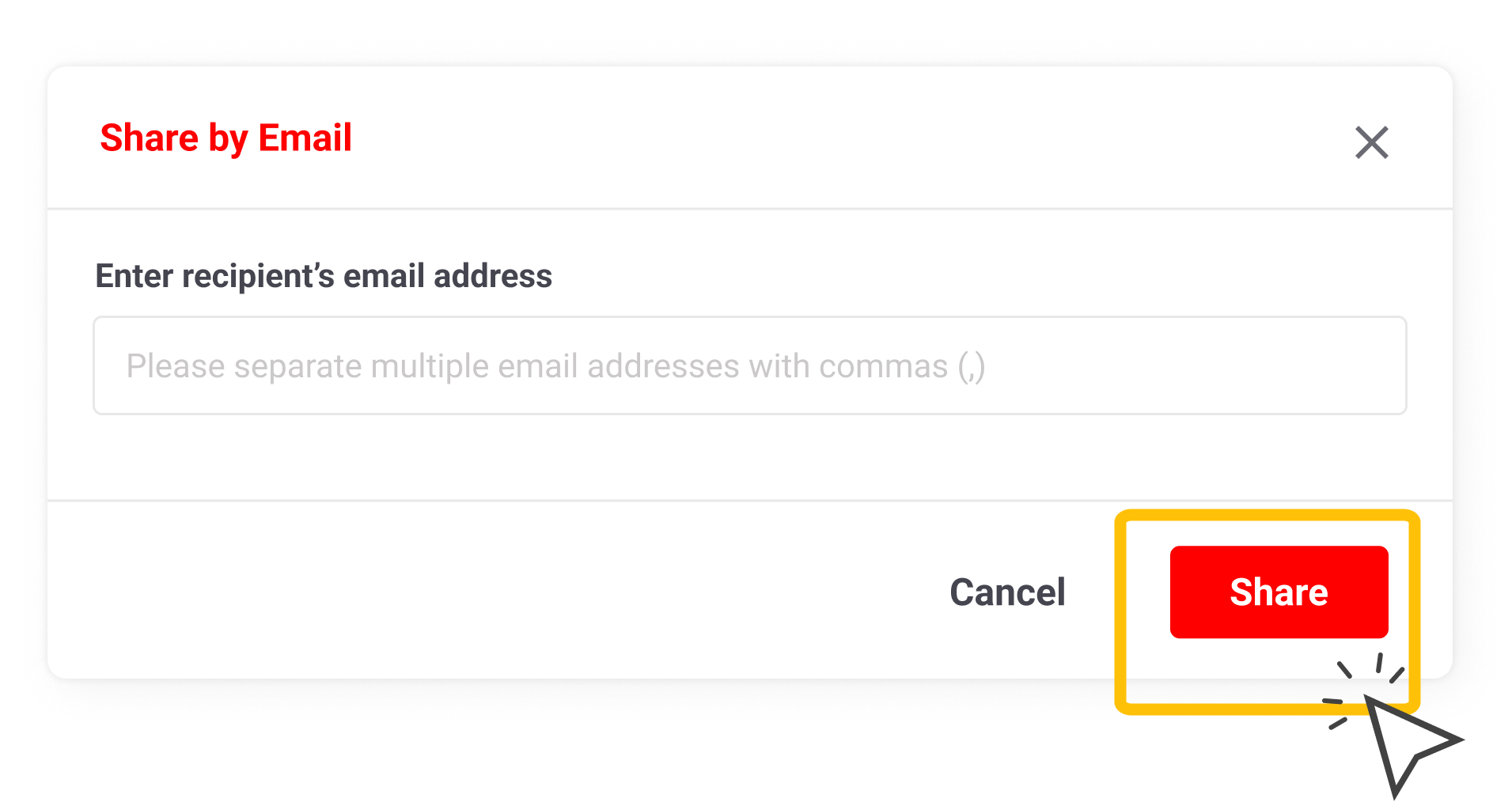 You can also share projects/companies by adding them to your team member's Project Pipeline or Key Accounts.
Select the project/company you wish to share, and then select Add to Project Pipeline or Add to Key Accounts.
Click the checkbox next to one or more usernames in the Add to list. Then select the desired Project Pipeline Folder/Key Accounts, and click Save.