To view your subscription coverage, as well as the other regions and categories that BCI Central provides access to, start by logging into LeadManager.
Click on your Avatar in the top-right corner, and select Settings.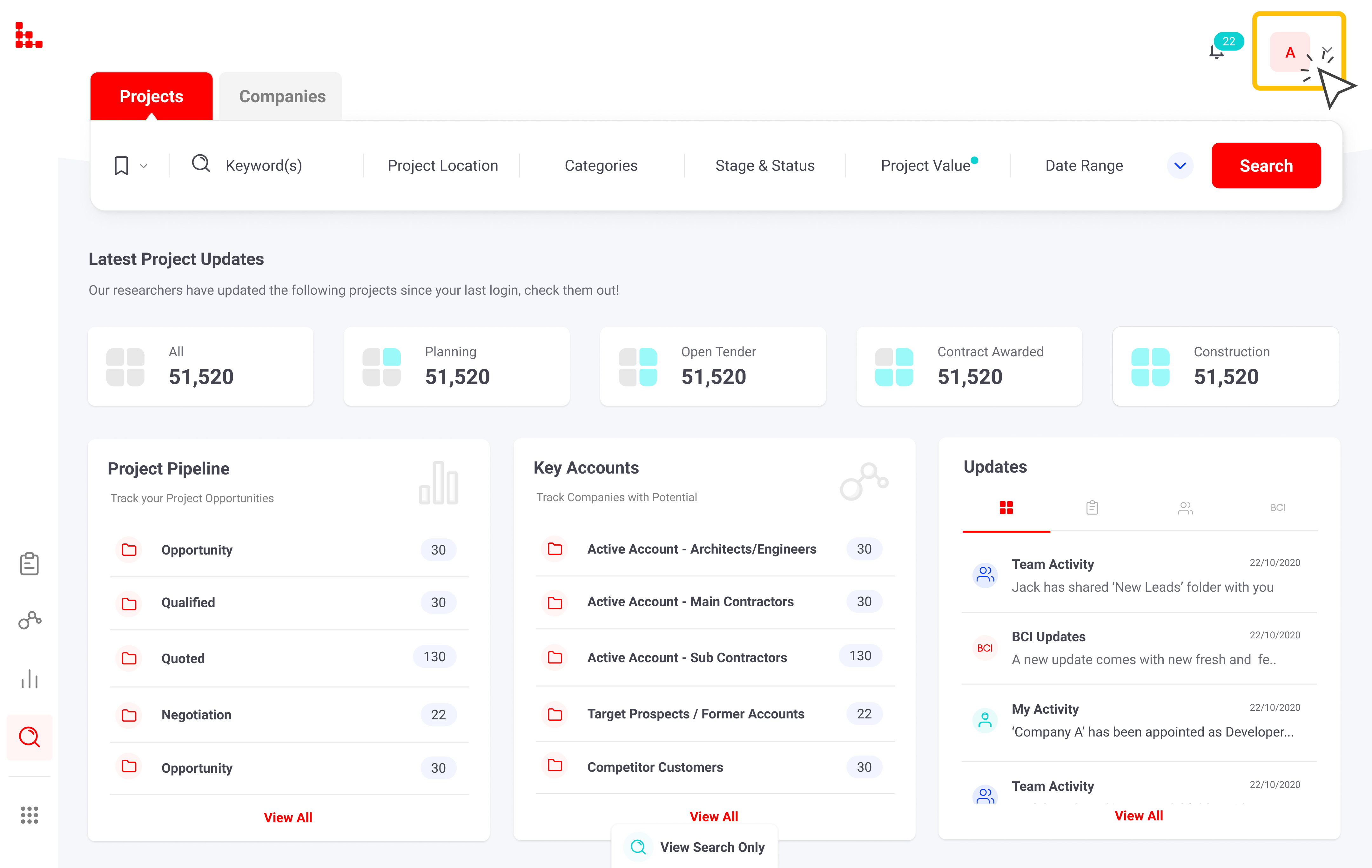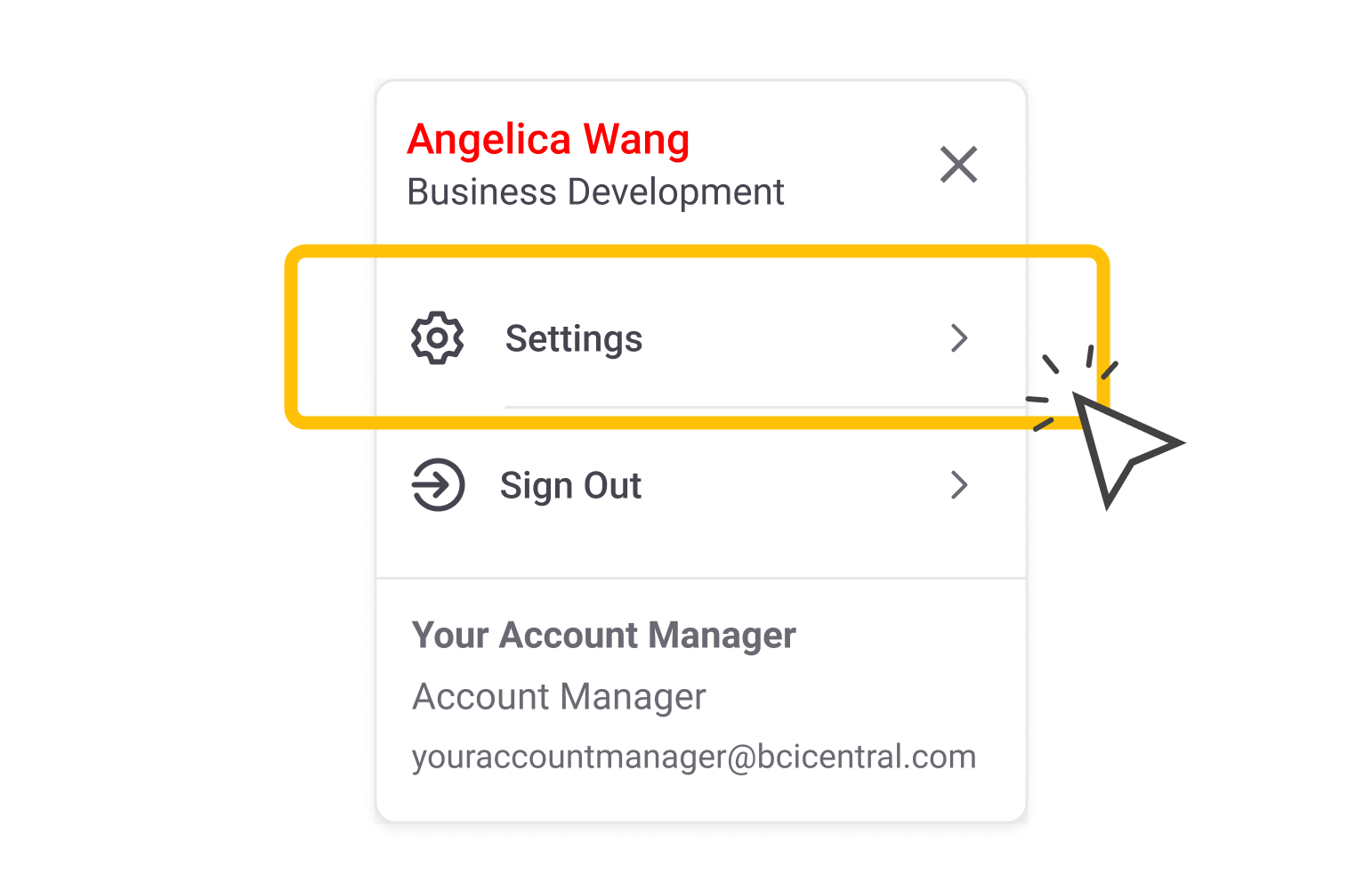 Next, click on the country listed below your name.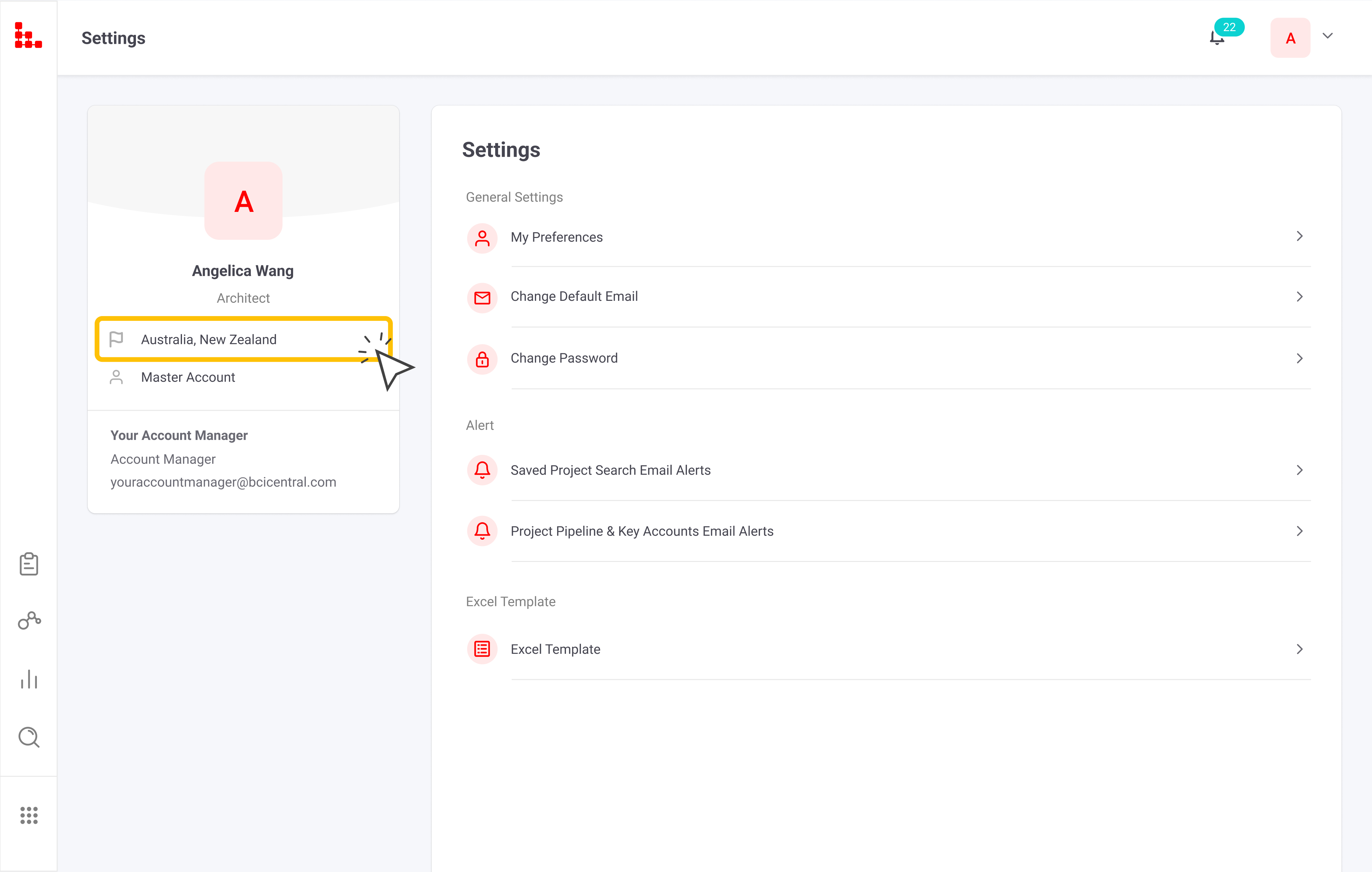 Here you will find the regions and categories that you currently have access to within your subscription.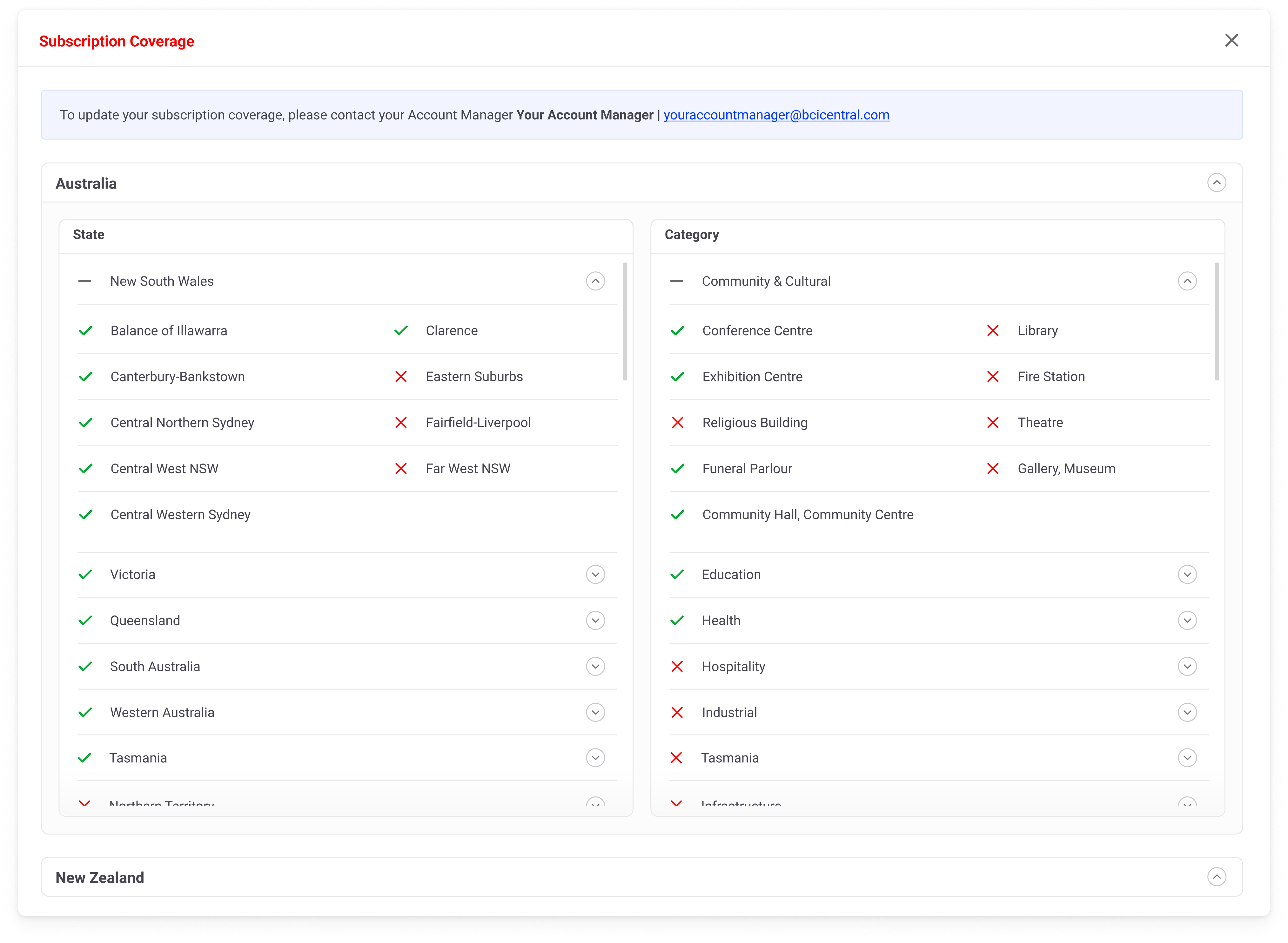 If you would like to update your selections, please contact your Account Manager, whose details can be found at the top of the Subscription Coverage page.