The default language for LeadManager is English, but there are five languages for you to choose from:
English
Chinese (Simplified)
Indonesian
Thai
Vietnamese
There is also the option to display project values in your local currency or in US dollars.
This guide shows you how to choose your preferred language and currency.
Go to the Settings menu.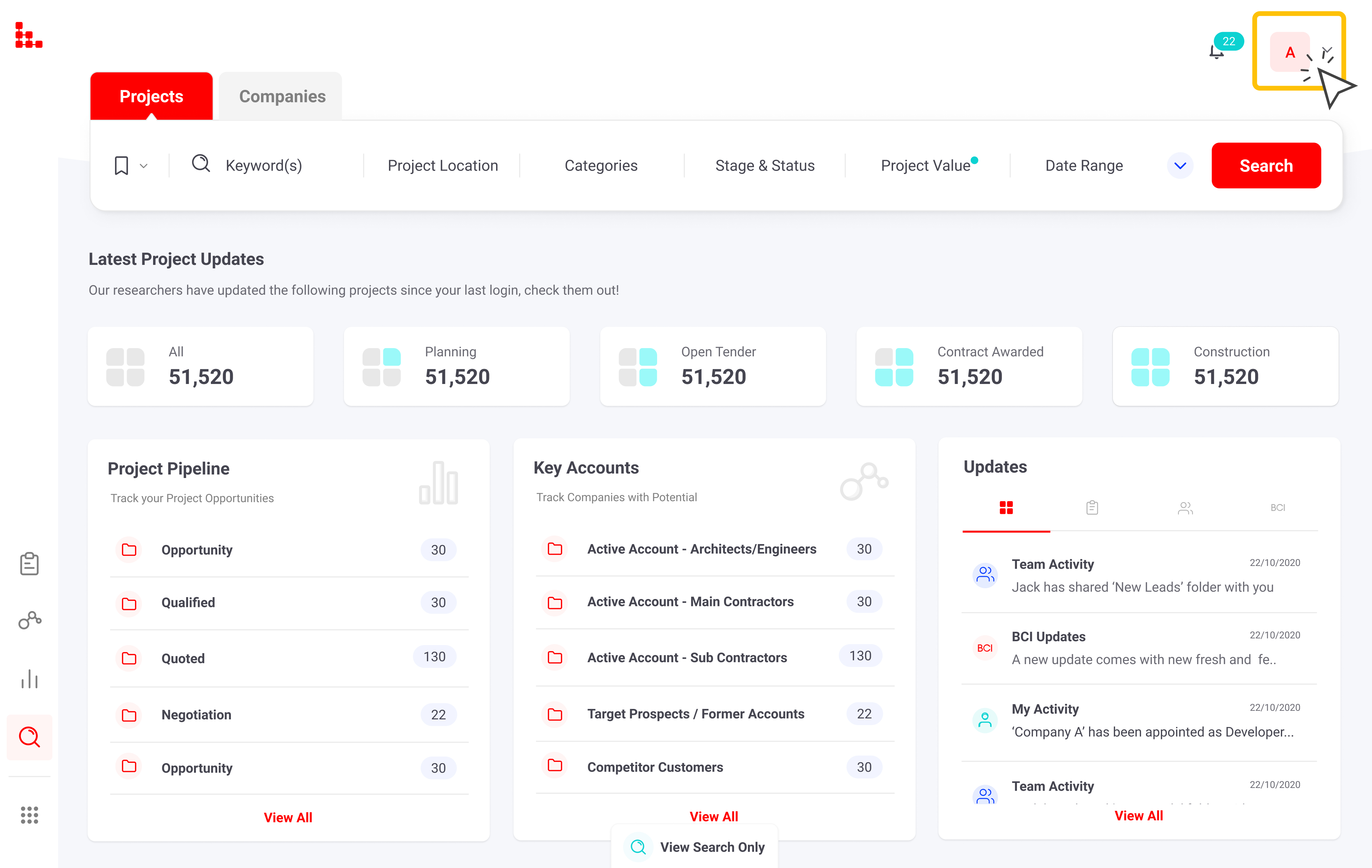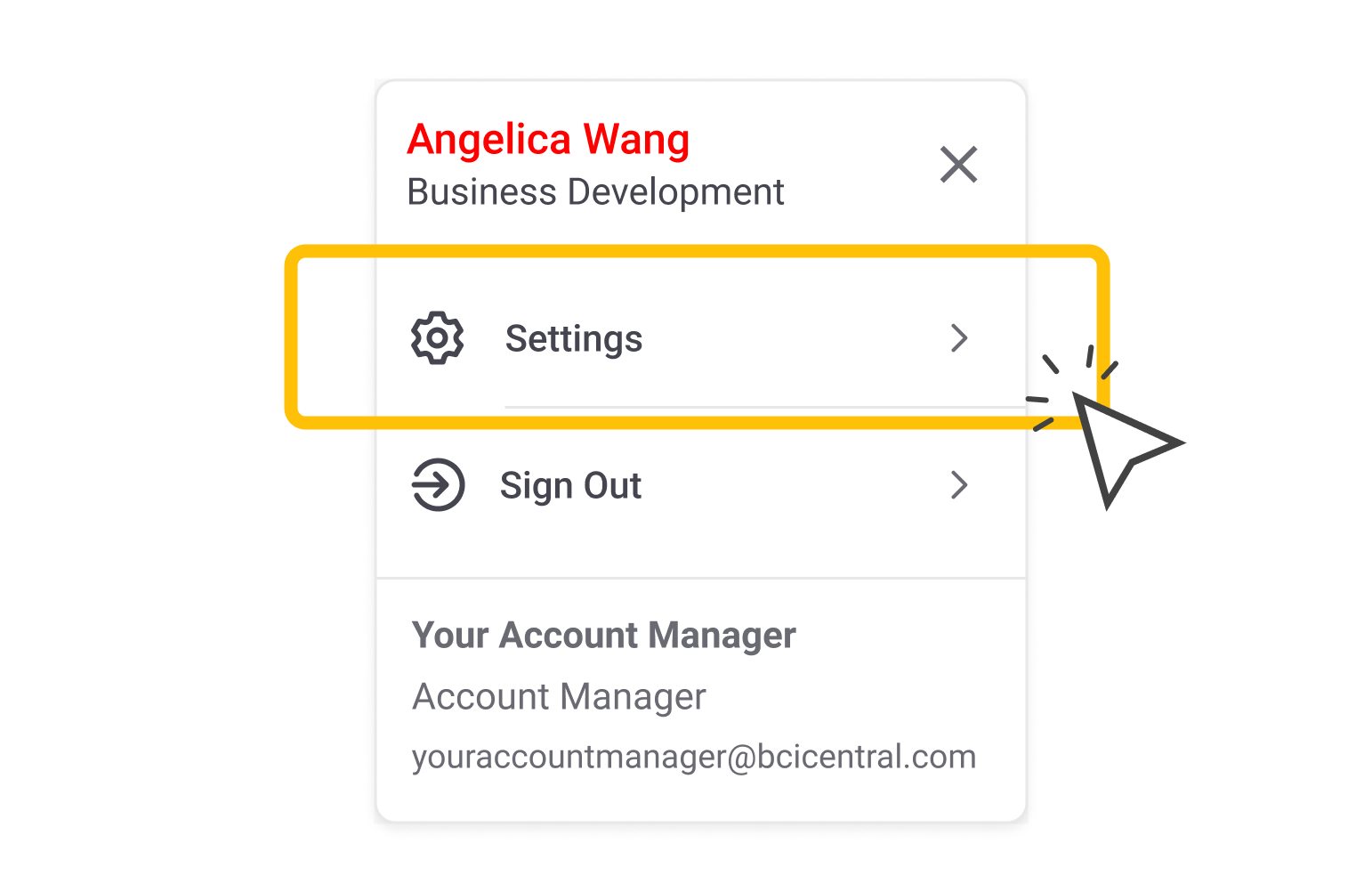 Click My Preferences.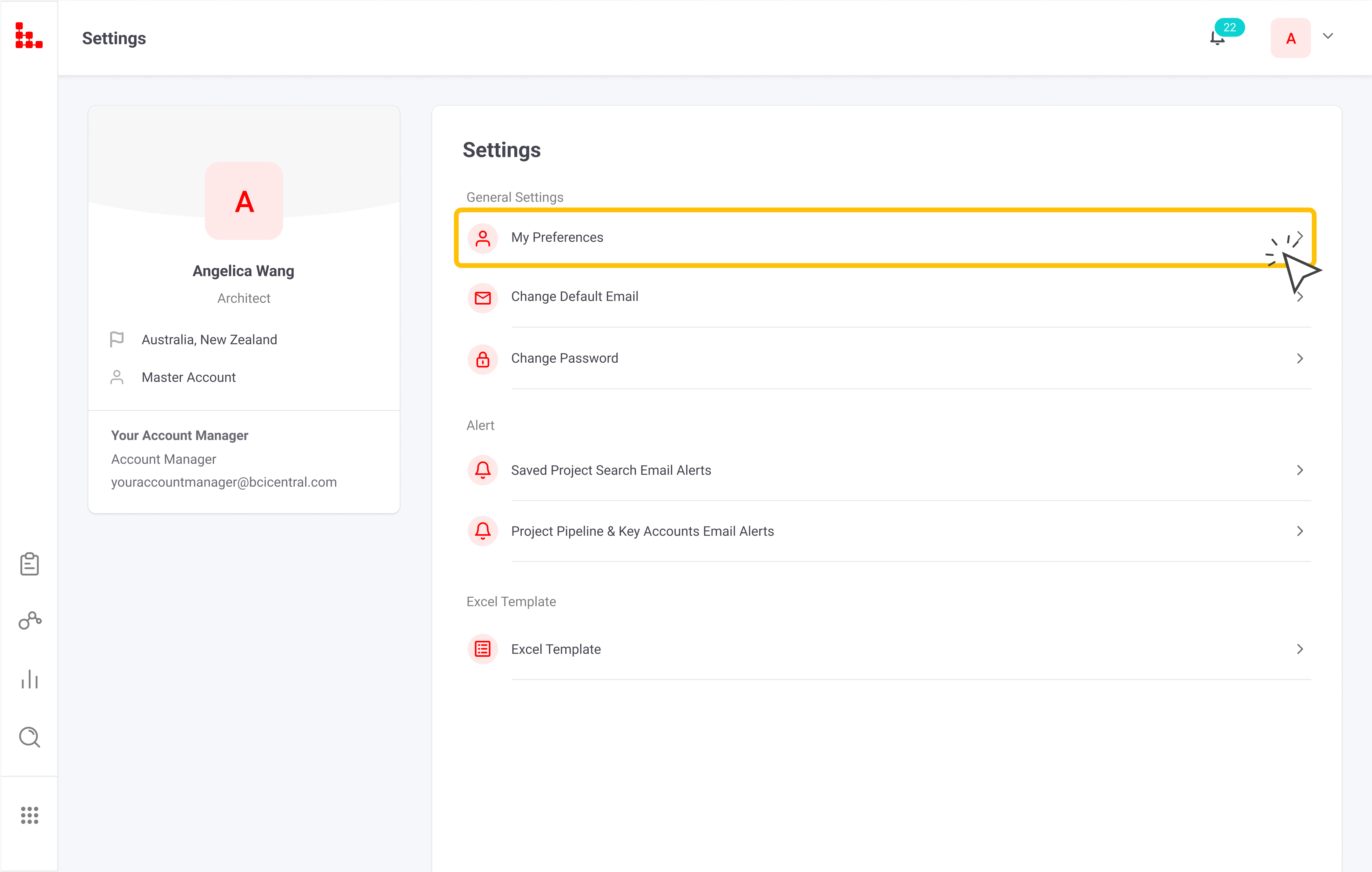 Then select your preferred Default Language and your preferred Project Value, and then click Save.