Click on the My Tasks (clock) icon on the left-hand side of the page.
Select the task you wish to view or mark as completed.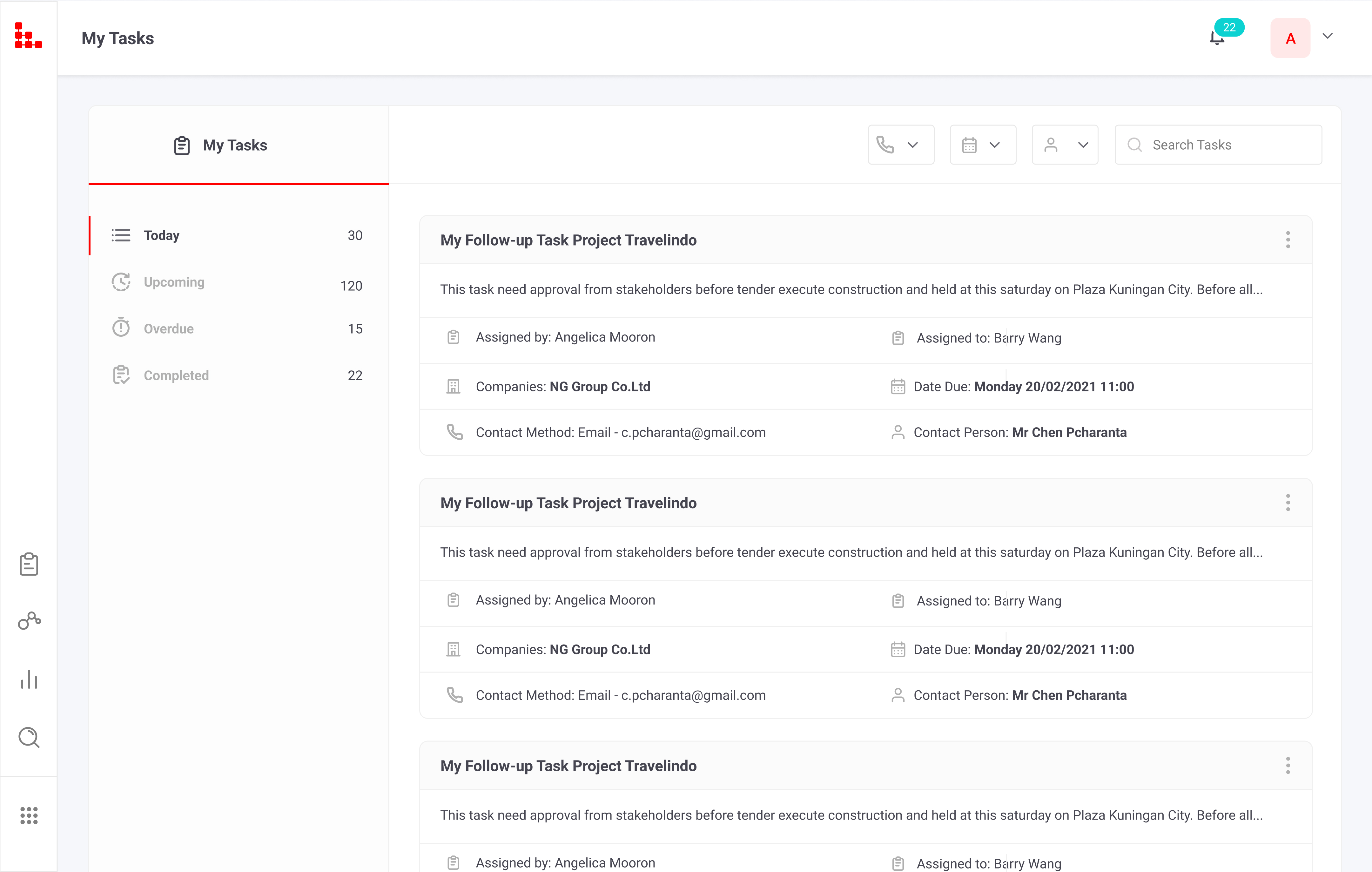 This will open the task for you to review. The task contains links to the company/project as well as the option to export the task to your calendar in the top right-hand corner.
Select Completed when you have completed the task.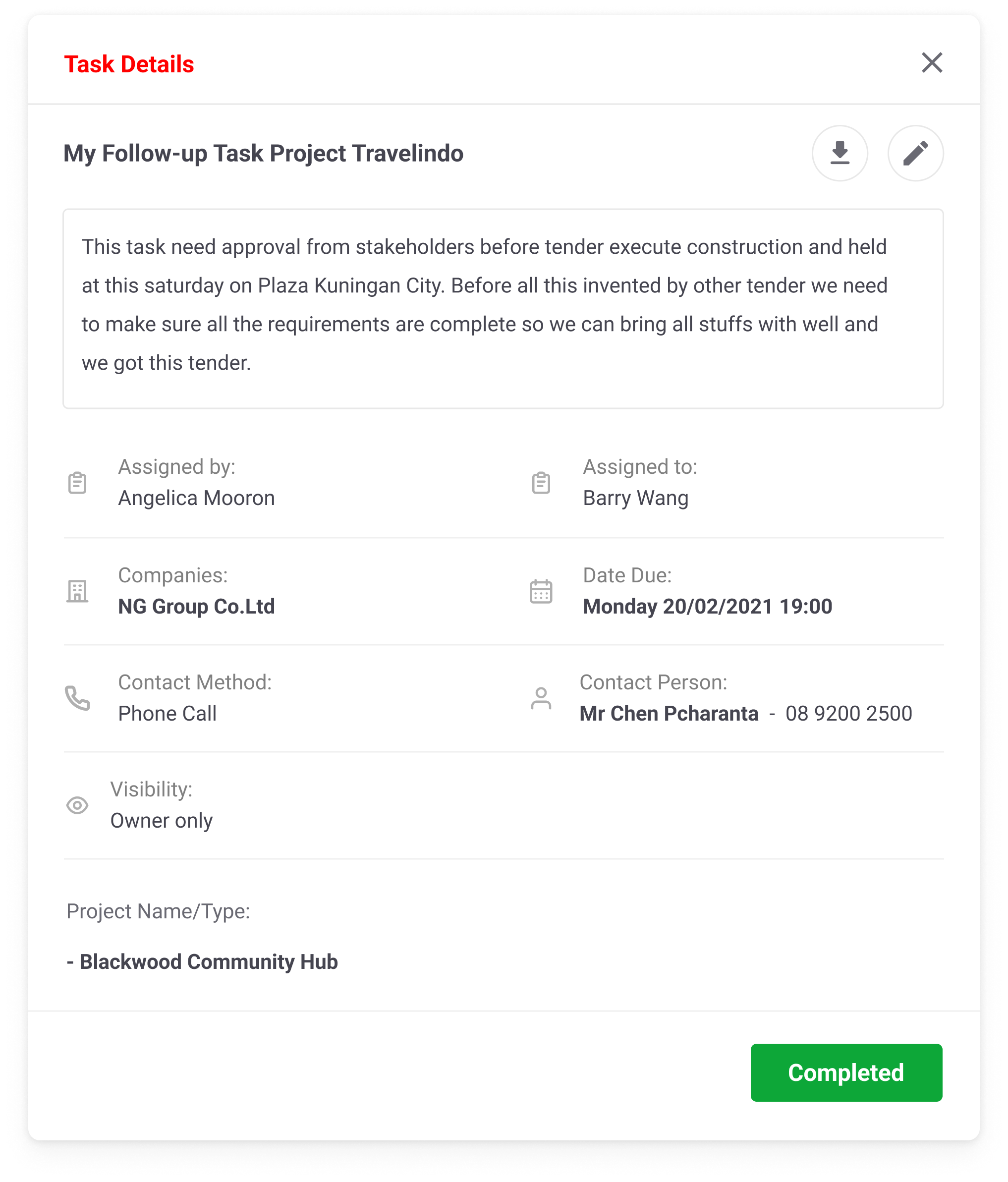 There are 5 categories for your tasks that can be found on the left-hand side of the screen.
Today
Upcoming
Overdue
Completed
You can review all of your completed tasks in the Completed folder.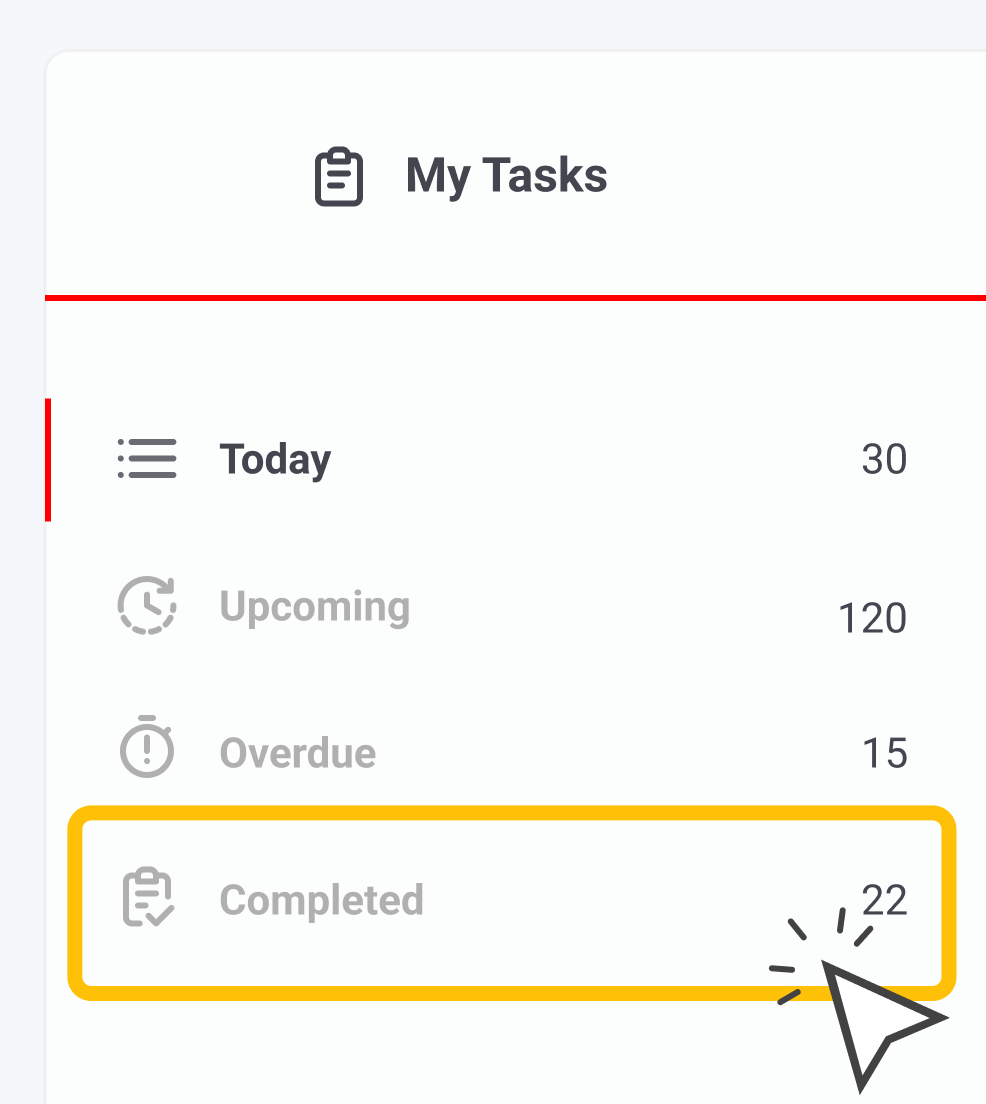 If you are an Admin user, you have the option to select a different user to see their publicly visible tasks.