You can see a project or company's location, and any surrounding projects/companies, using the map view. On the Search Results page, select Map View.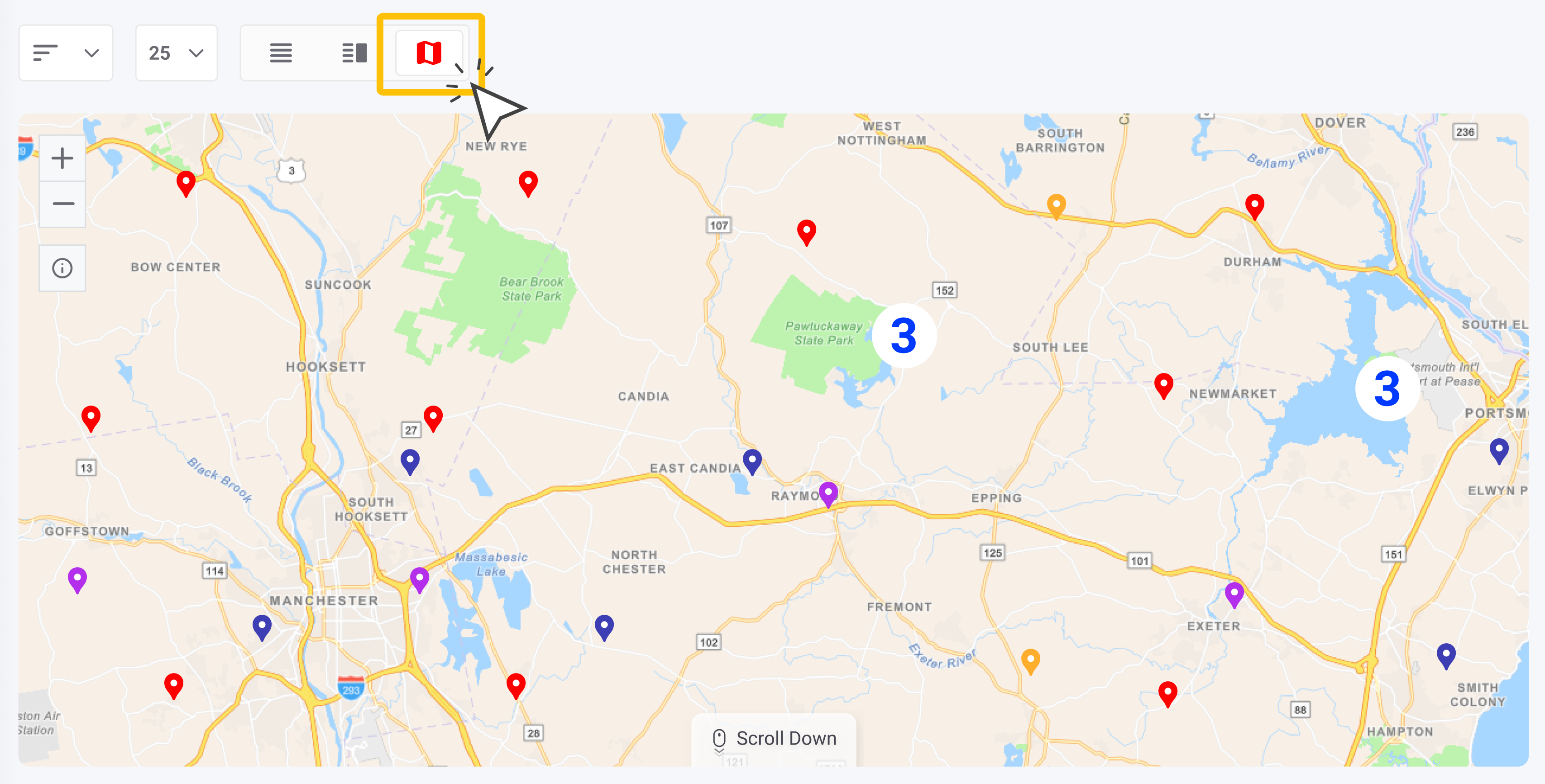 When you search for projects, you will notice the different coloured pins. These colours represent the different stages of construction. Select the Expand (three lines) button to see the map's Legend.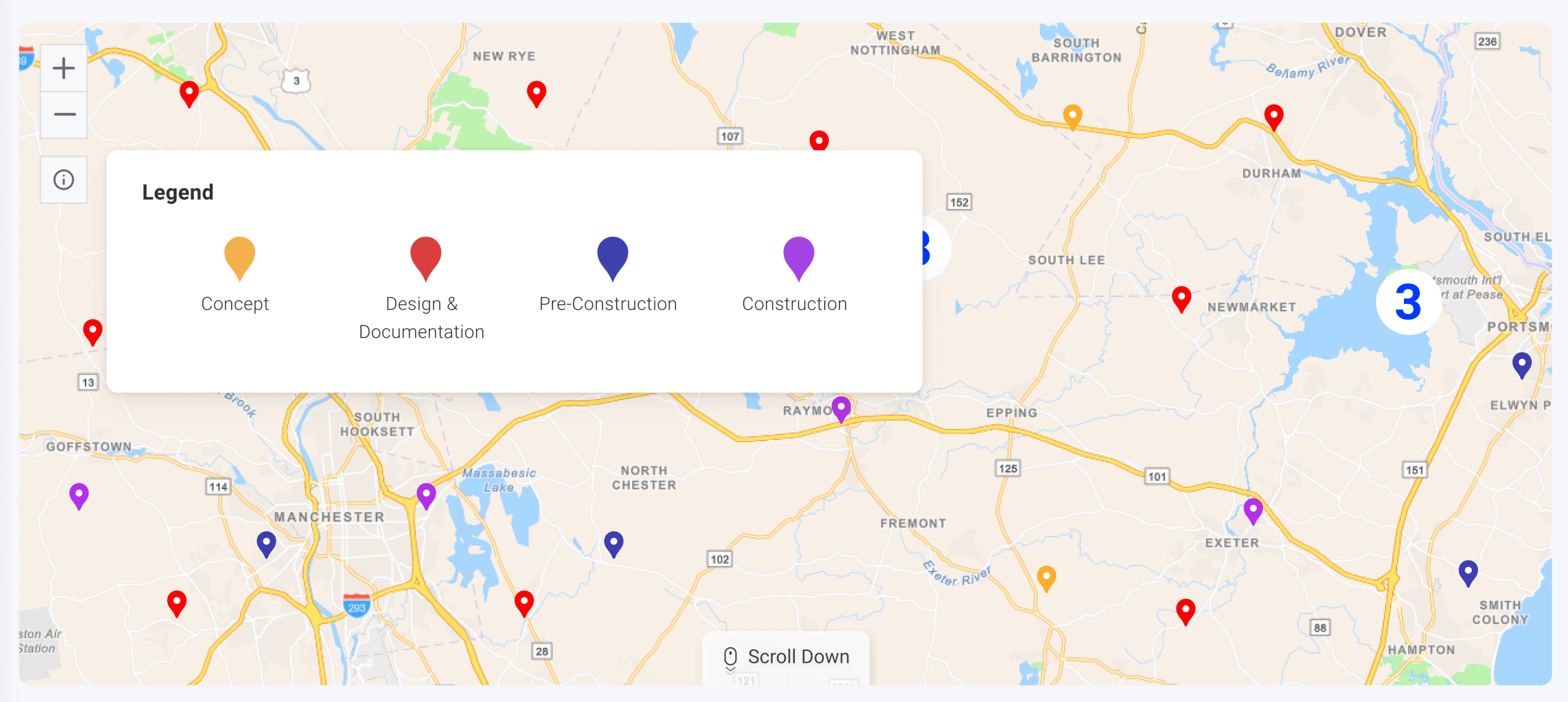 The numbers in the pins represent a cluster of projects/companies within close proximity of one another. Selecting a cluster gives you the option to zoom in on the map or view a list of the projects/companies.
Clicking on one of the pins will reveal the project or company name and some key details about it. From here, you can click Add to Project Pipeline (or Add to Key Account if it is a company) to add the project to your pipeline.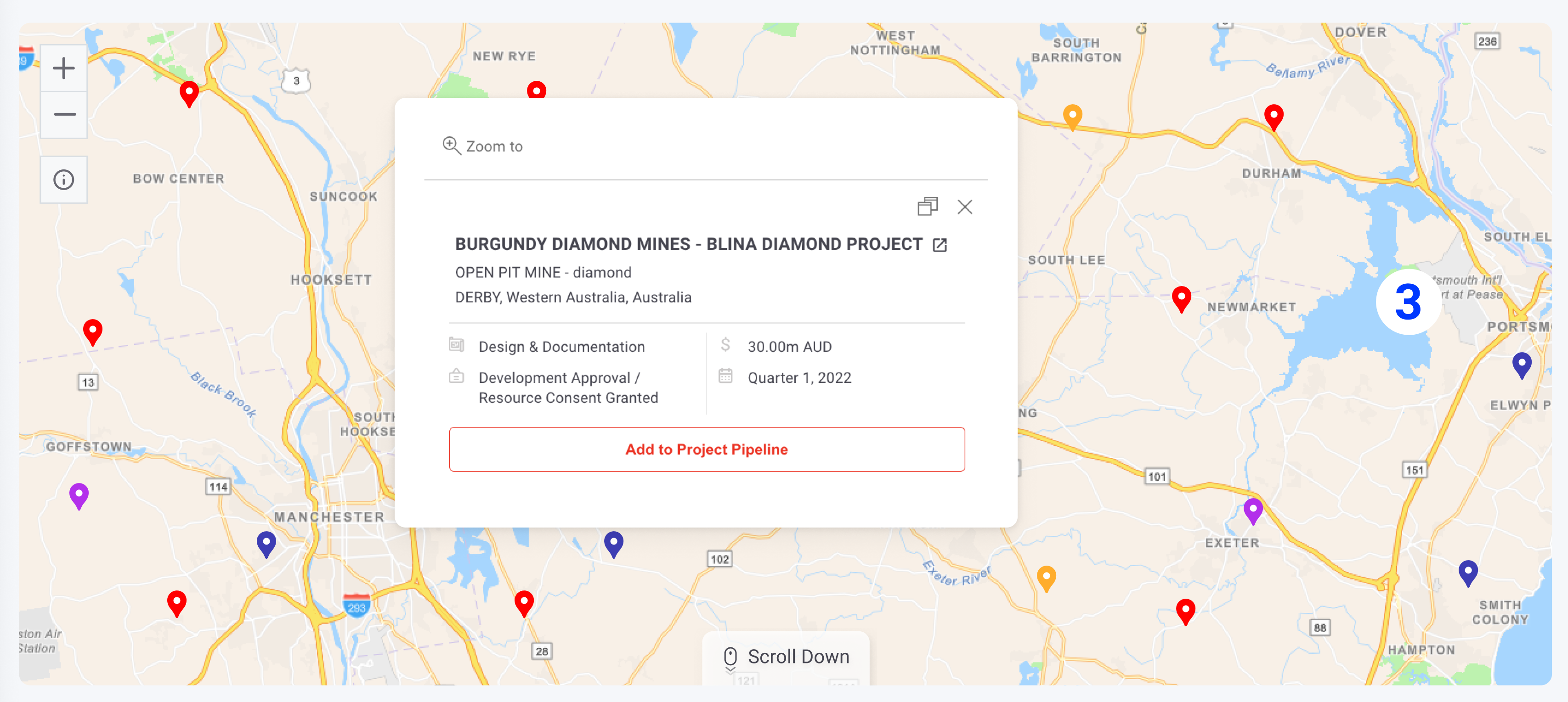 Toggle the Basemap button to switch between satellite and street view.
You can also access the map view for a specific project/company via the Project/Company Details page.
Click the Map View button to see the location on a map.