Welcome to the LeadManager mobile app!
To get started, make sure you have downloaded the app from the Apple Store or Google Play store. You can do this by searching for BCI LeadManager or by scanning the QR code shown in the tutorial video above.
Log into the app using your existing BCI Central account details.
Note: You can be logged into the app and the online platform at the same time.
Search
The app will open up to your location on a map, with coloured pins representing any projects in the nearby area and the stage of construction they are in.
Click on the three lines icon to open the legend for more details about the stages of construction.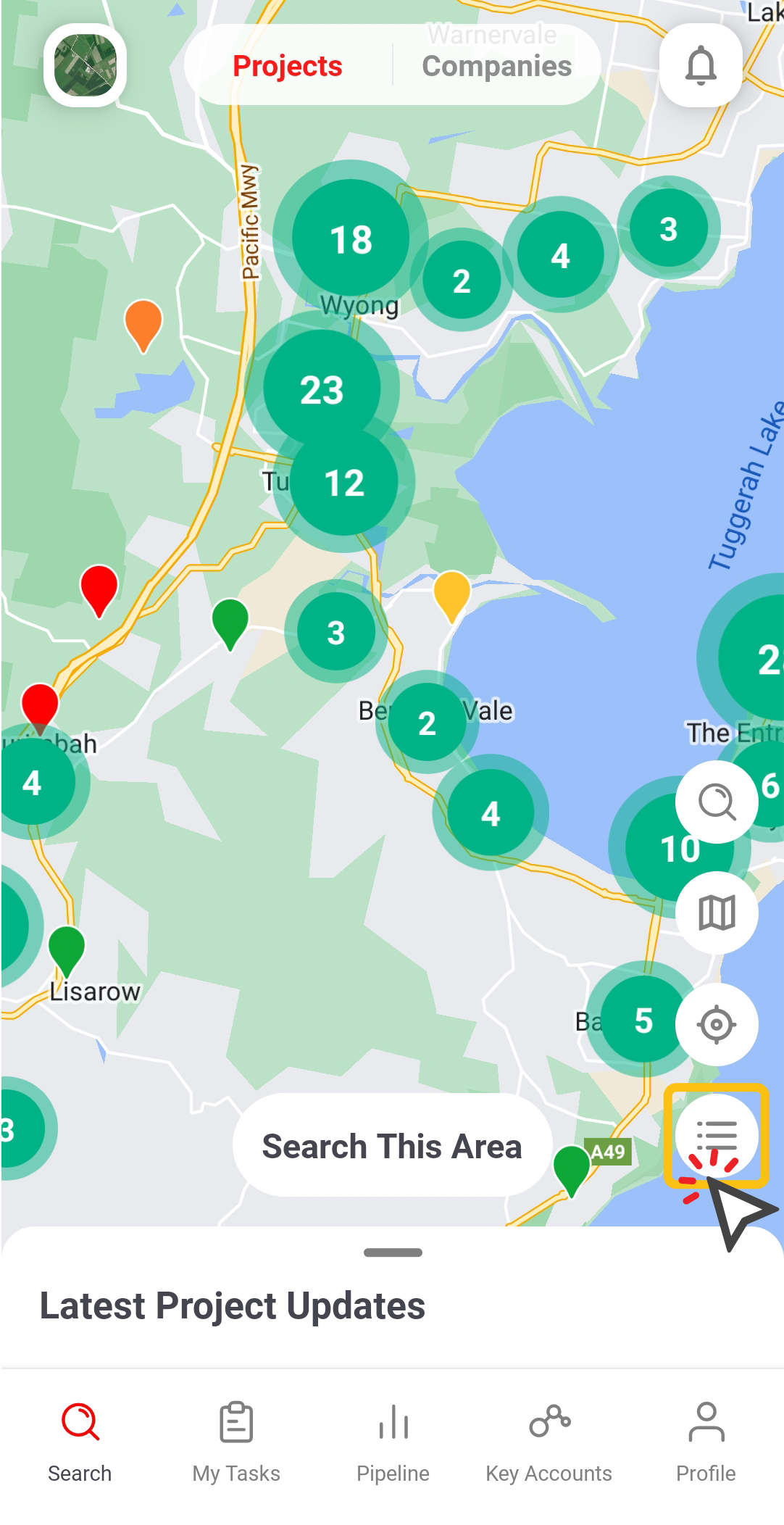 The numbers on the pins are the number of projects in close proximity to one another. Tap on one of these clusters to see all the projects in that location, or pinch to manually zoom in and zoom out on the map.
Once you have moved to a different map location, click Search This Area to reveal the projects within the map on screen.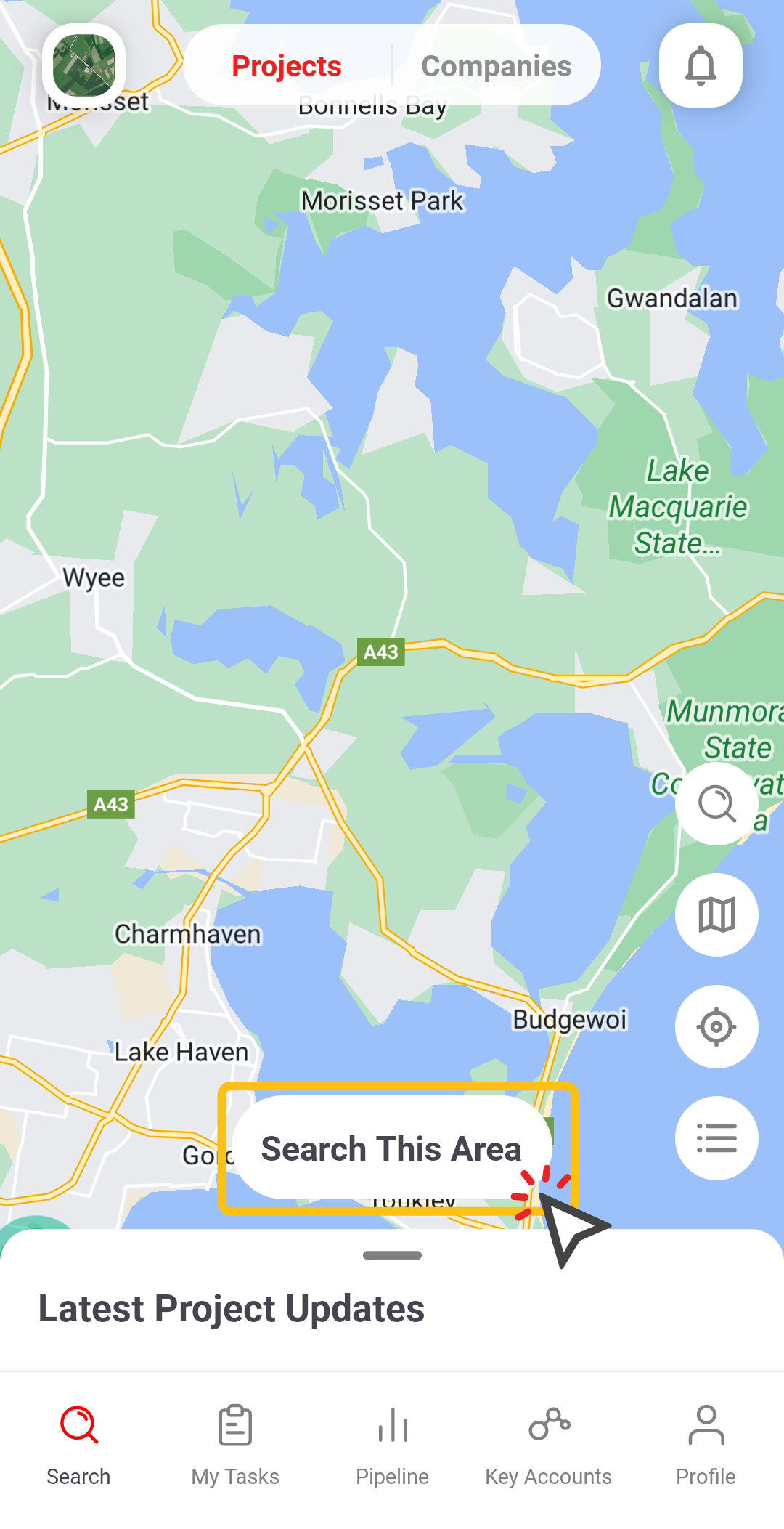 To change to satellite view, click on the map in the top-left corner.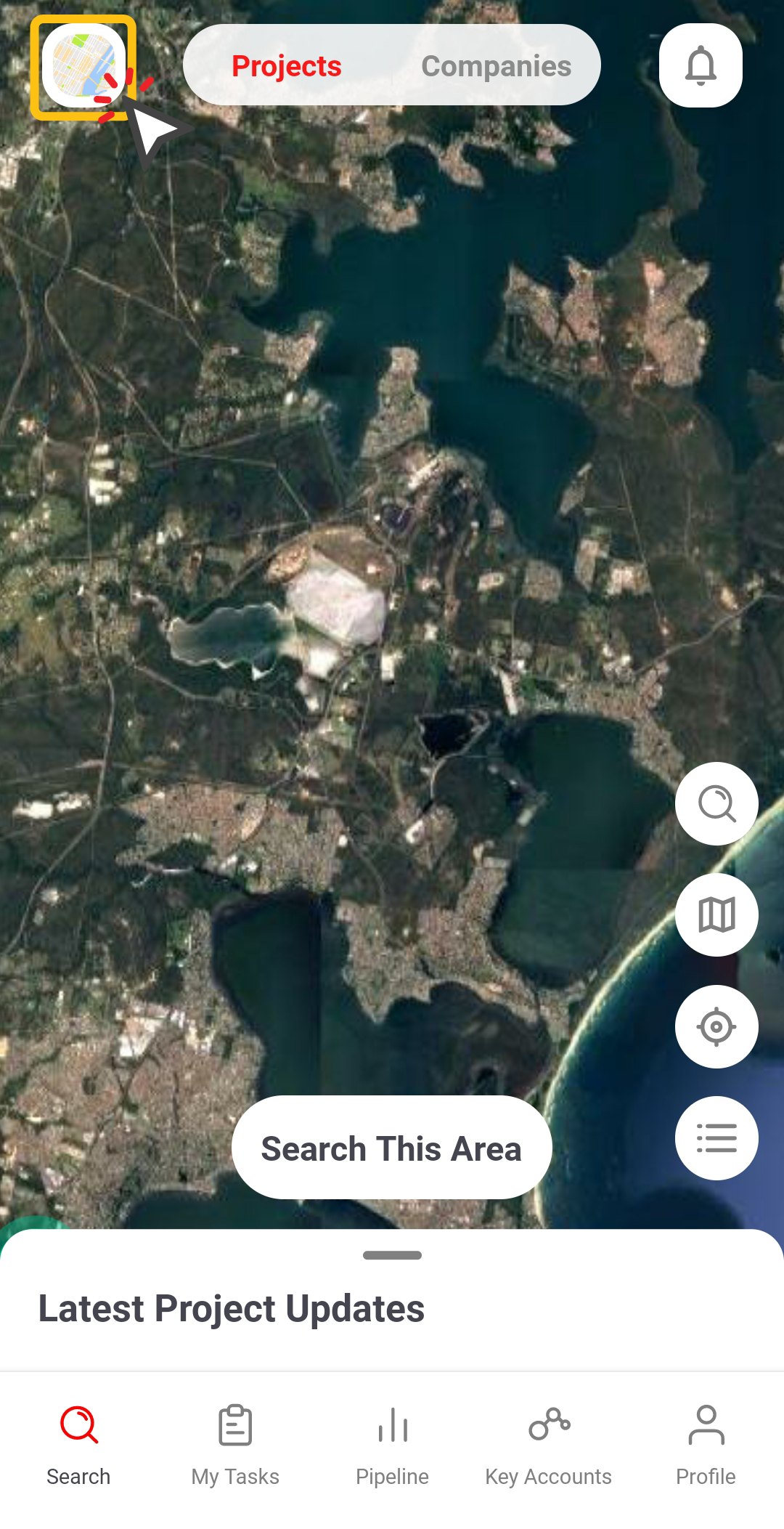 To conduct a Project or Company Search, select Projects or Companies at the top of the page, and then click the magnifying glass icon on the right-hand side.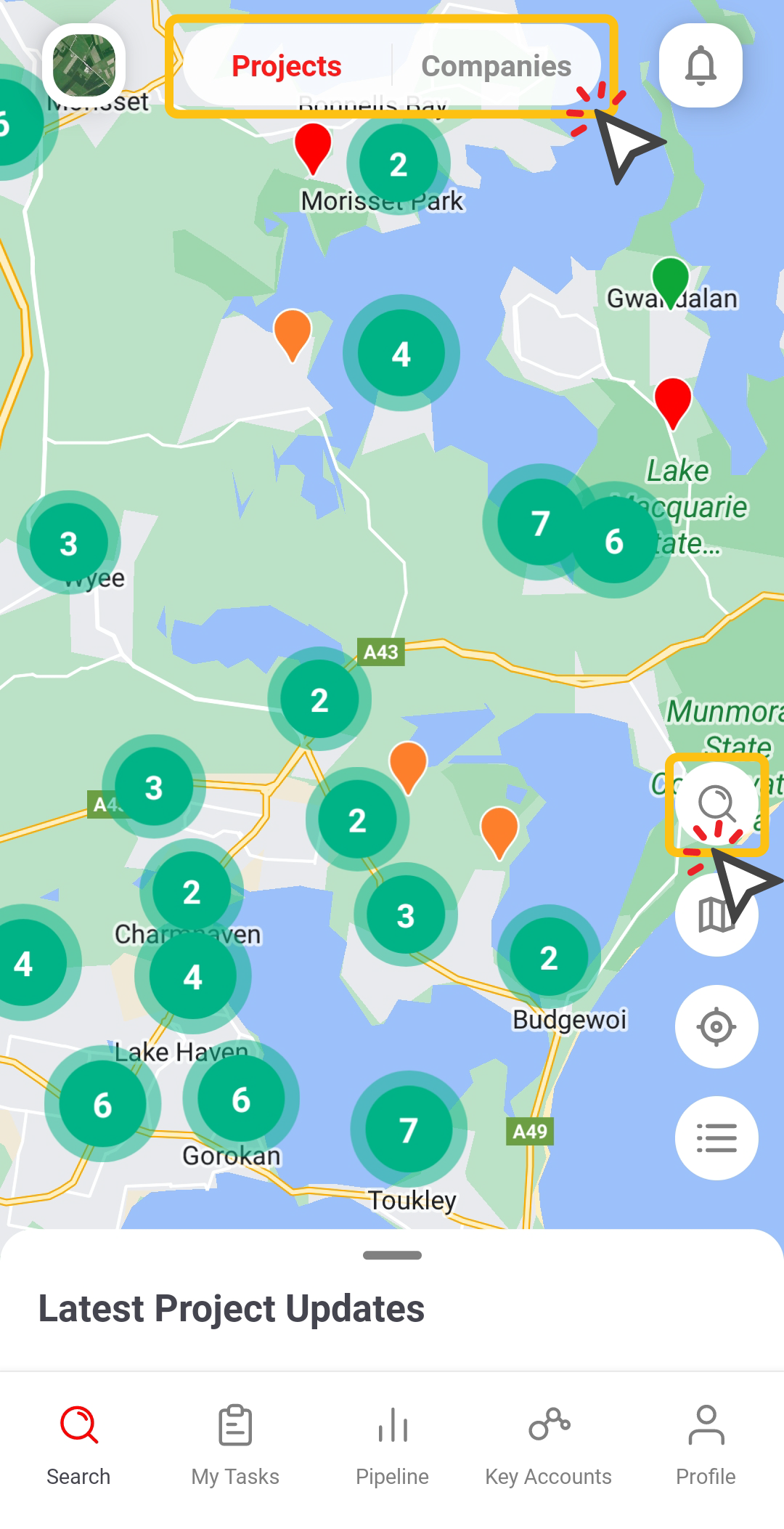 Run your Last Search or one of your Saved Searches by clicking the bookmark icon.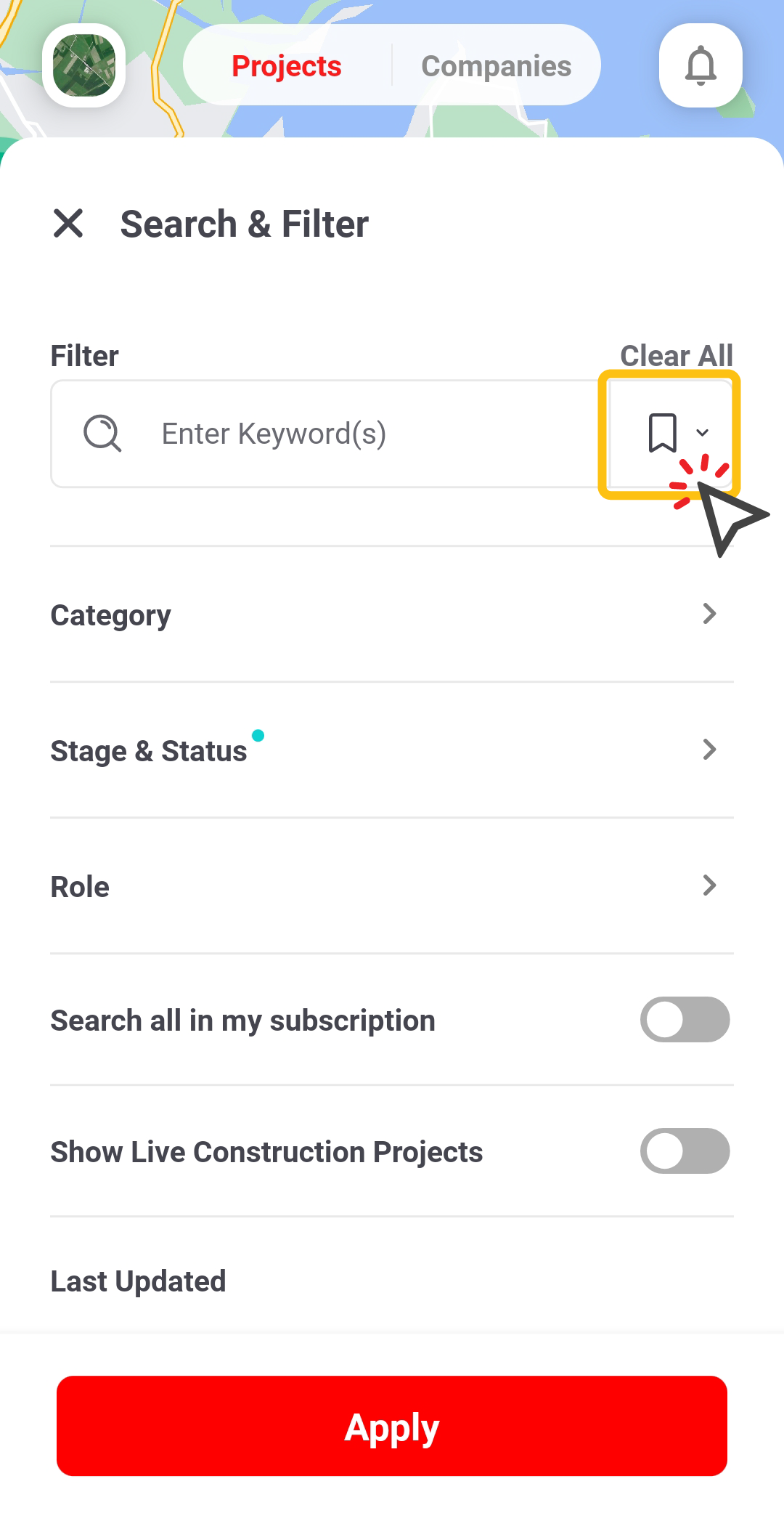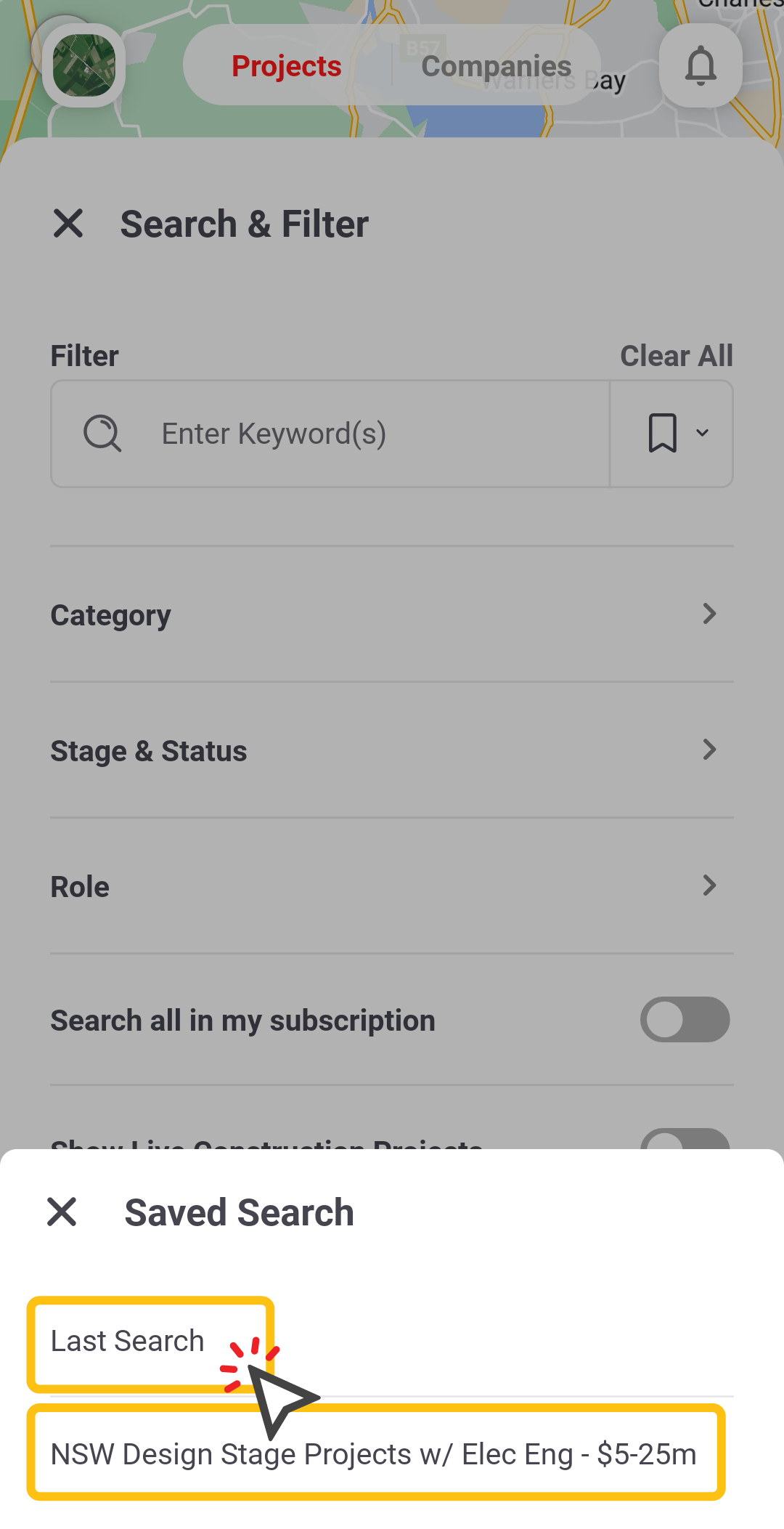 Select the map icon on the right-hand side to jump to a particular location.
Note: This list only includes countries that are part of your subscription.
Select All in... to see a list of all the projects in your chosen location.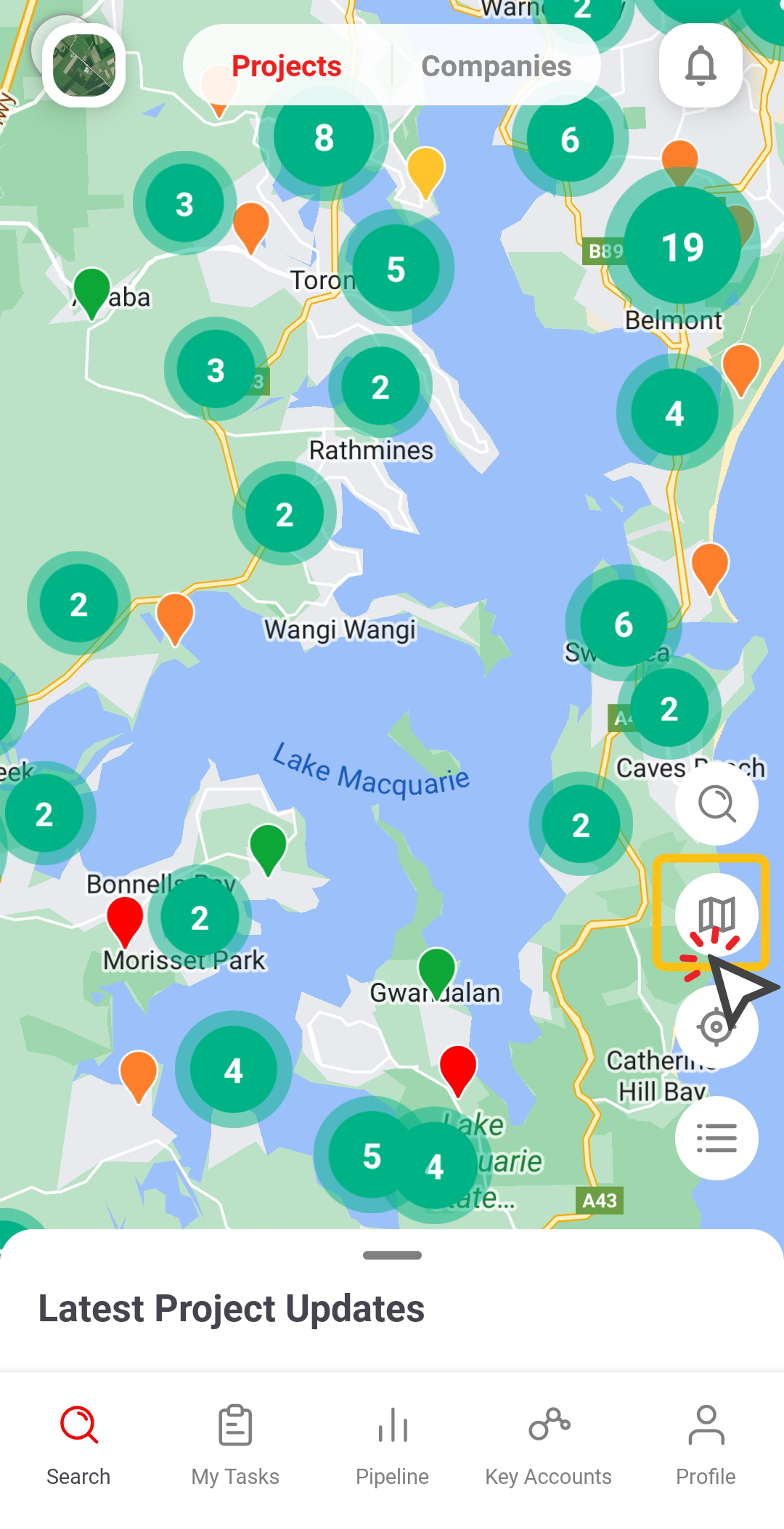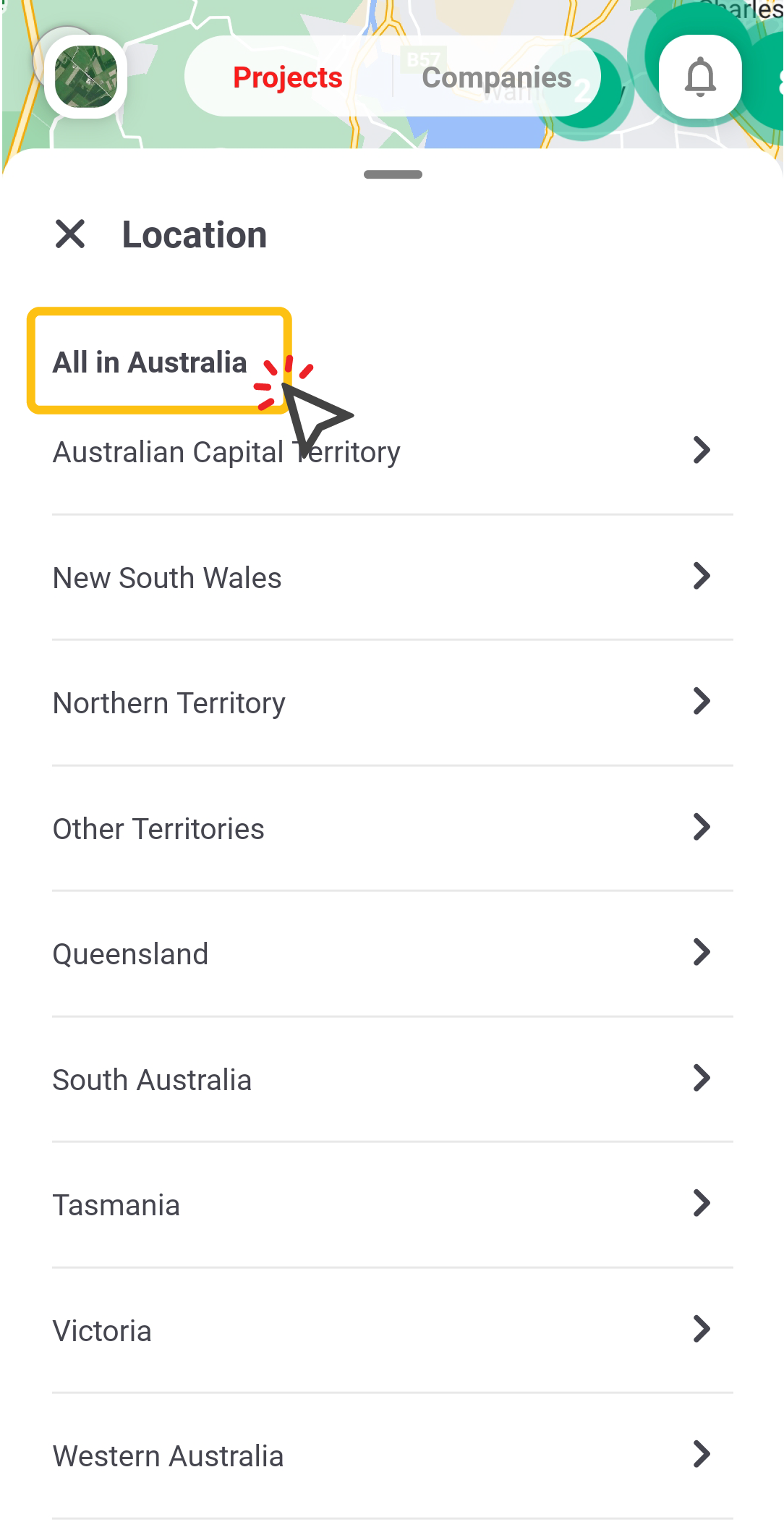 Click on a project to show the available actions, including:
View Details

Directions

Add/Move to Pipeline

Remove from Pipeline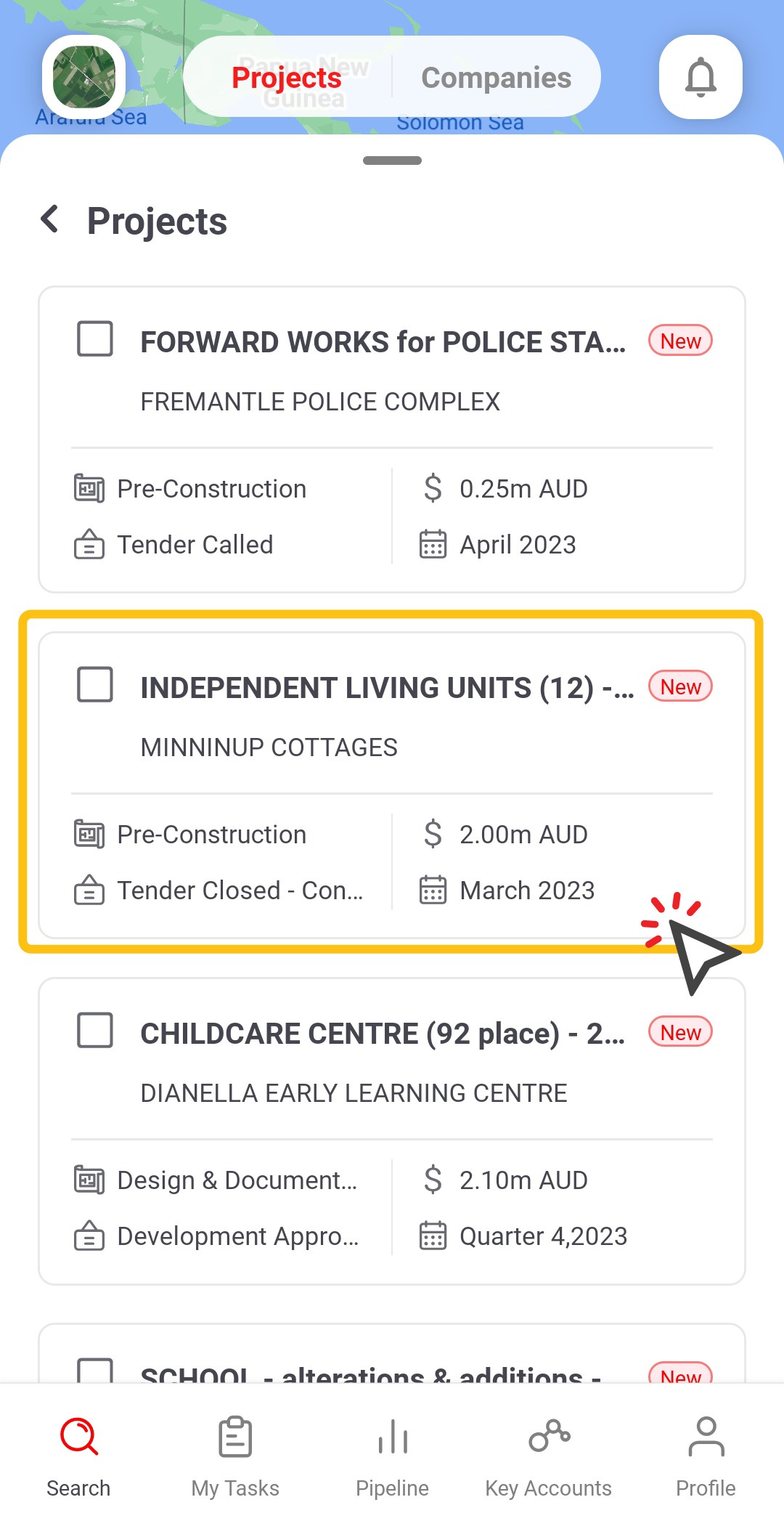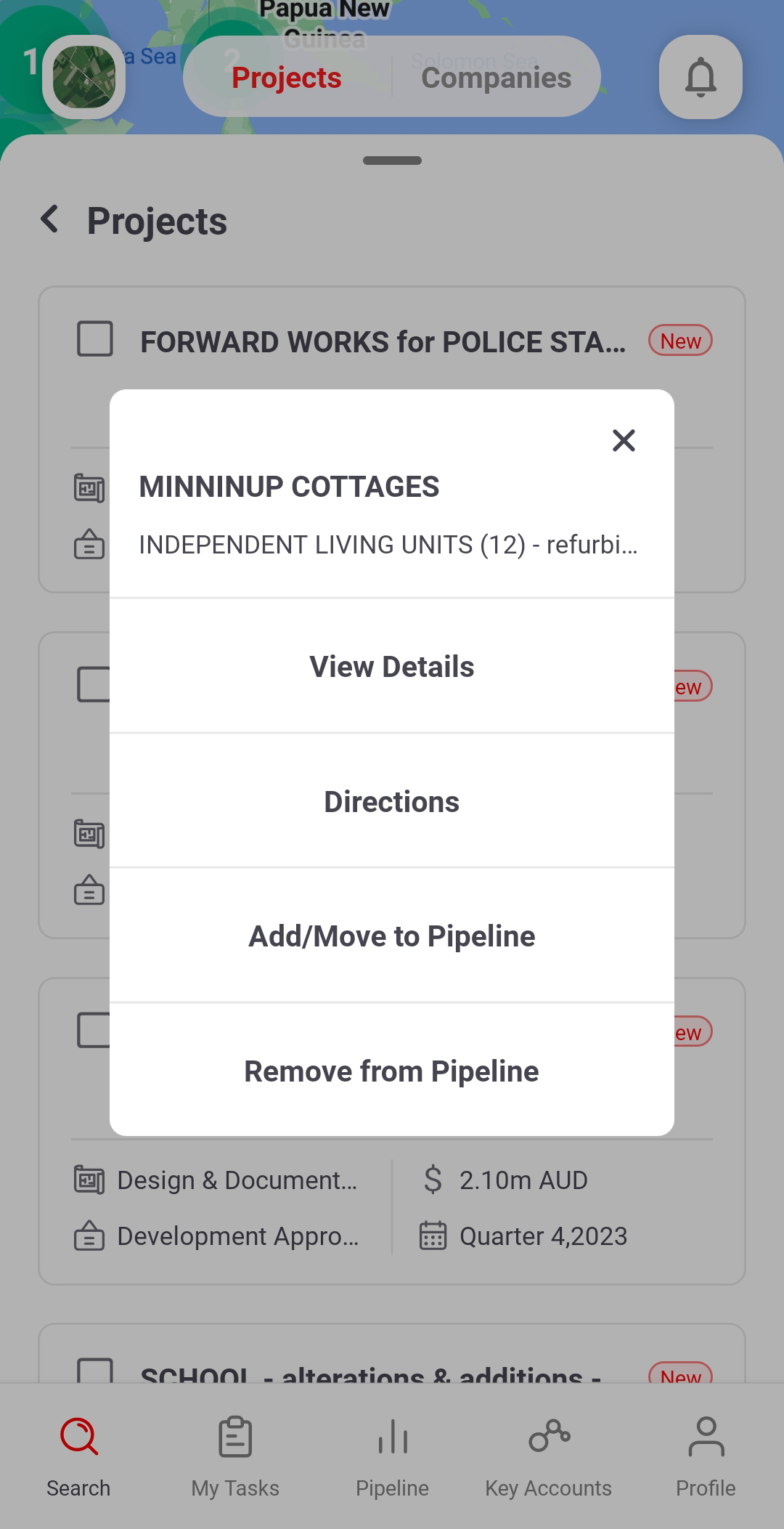 Updates
Click on the notification bell in the top-right corner of the search page to access the Updates module.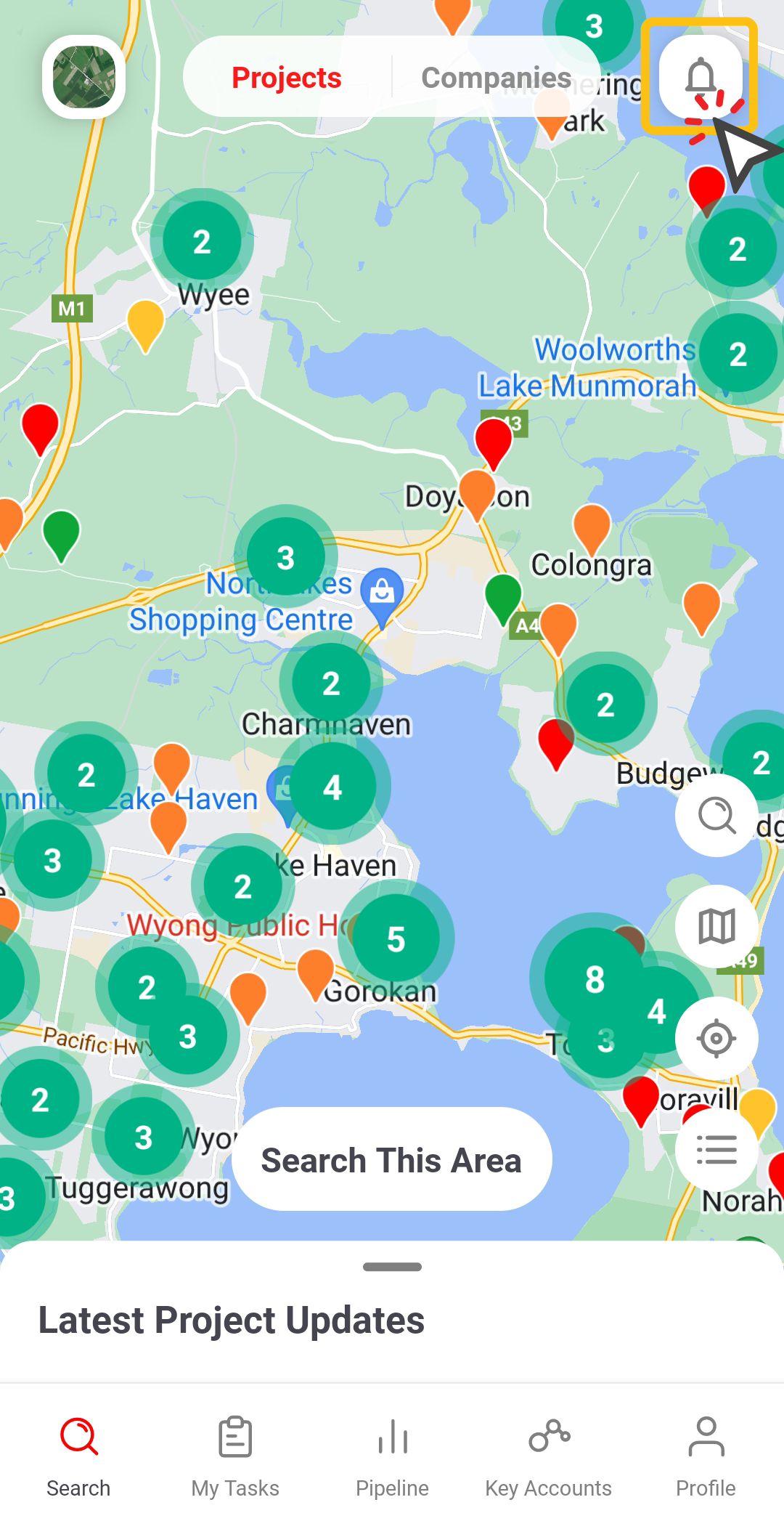 Toolbar
Running along the bottom of the screen is your toolbar. Here you'll find Search, My Tasks, Pipeline, Key Accounts and Profile.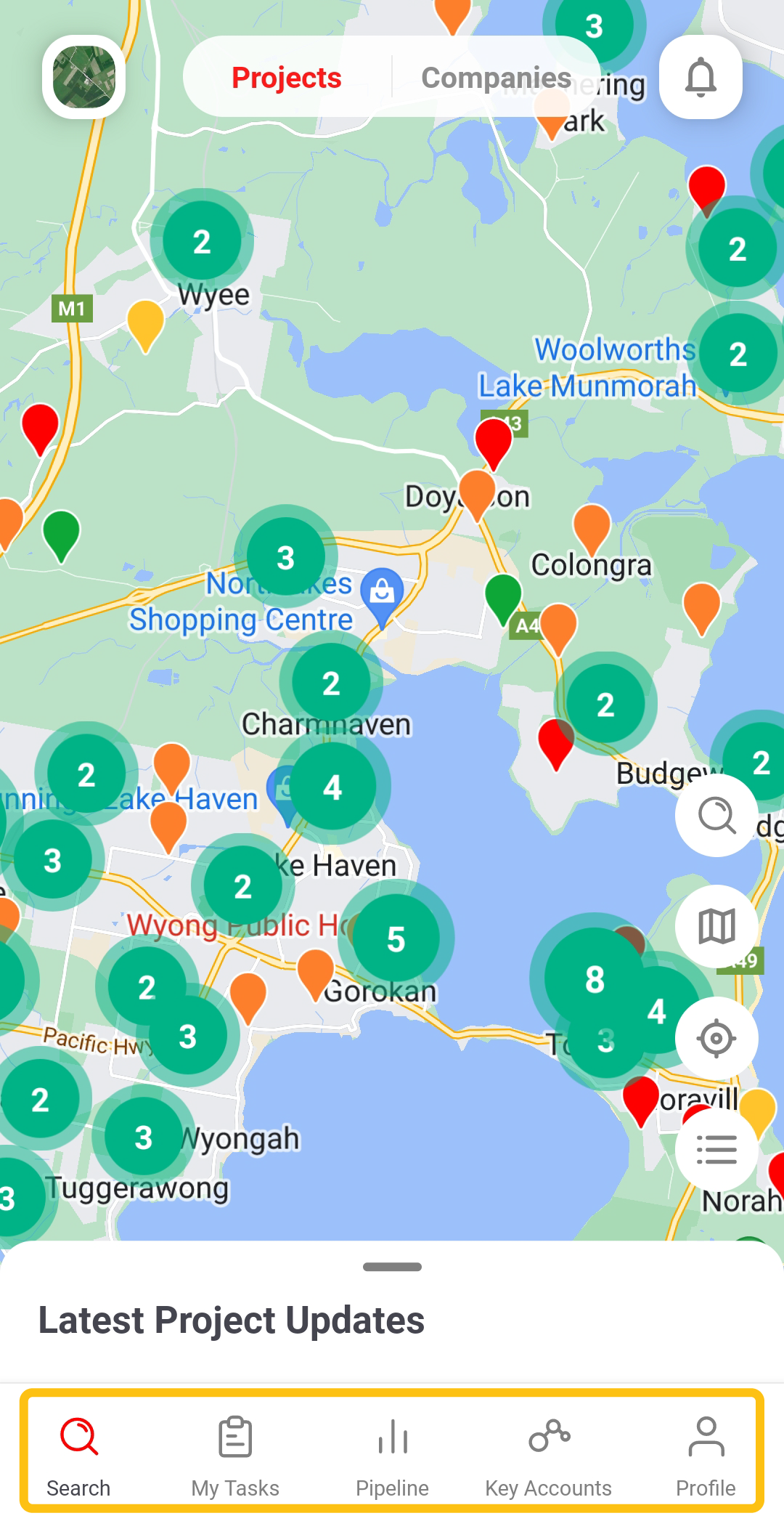 Settings
Click on Profile to view your Account Manager's contact information or your App Preferences, where you can update your: