Select Companies and click Search. Companies will appear in your Search Results even if you haven't entered Keyword(s) or any other details.

You can narrow down your company search using our company search filters. These include:
Keyword(s)
Company Role
Company Location
Categories
Stage & Status
Date Range
Project Details
Project Value
Project Location
Contract Type
Other
Keyword(s)
Type in the name of the company, the type of company or even descriptors of the company you are looking for.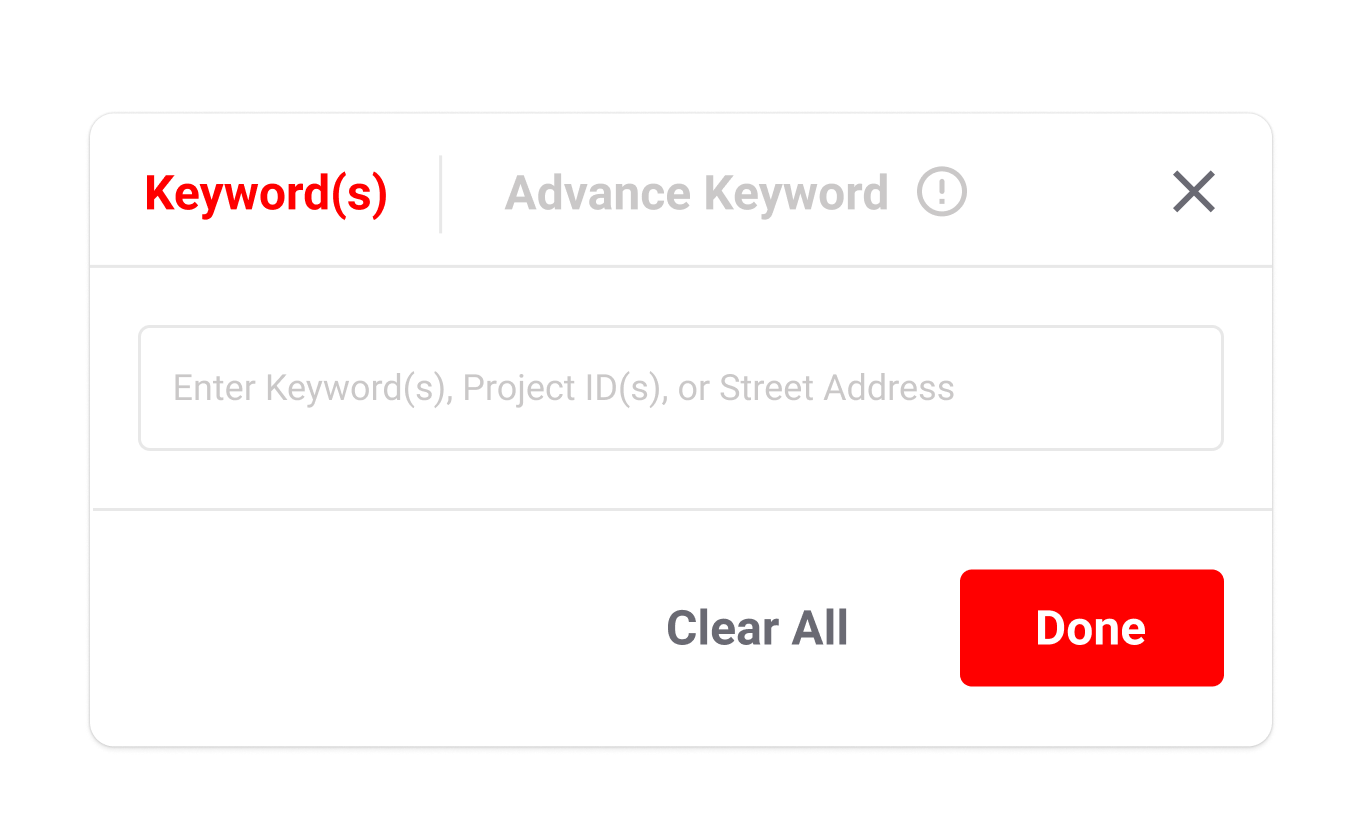 Company Role
Filter companies based on specific roles.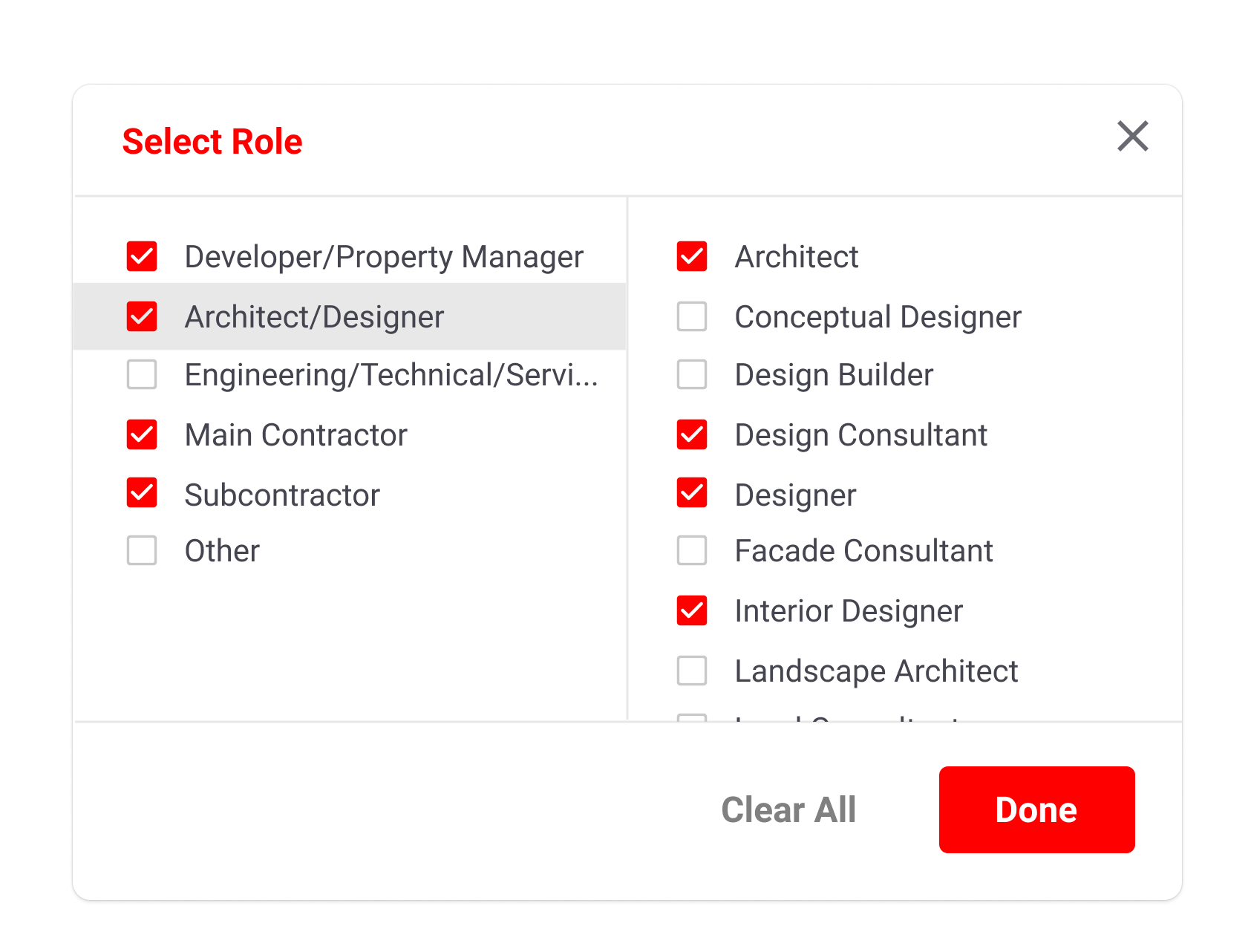 Company Location
Find companies based on specific locations.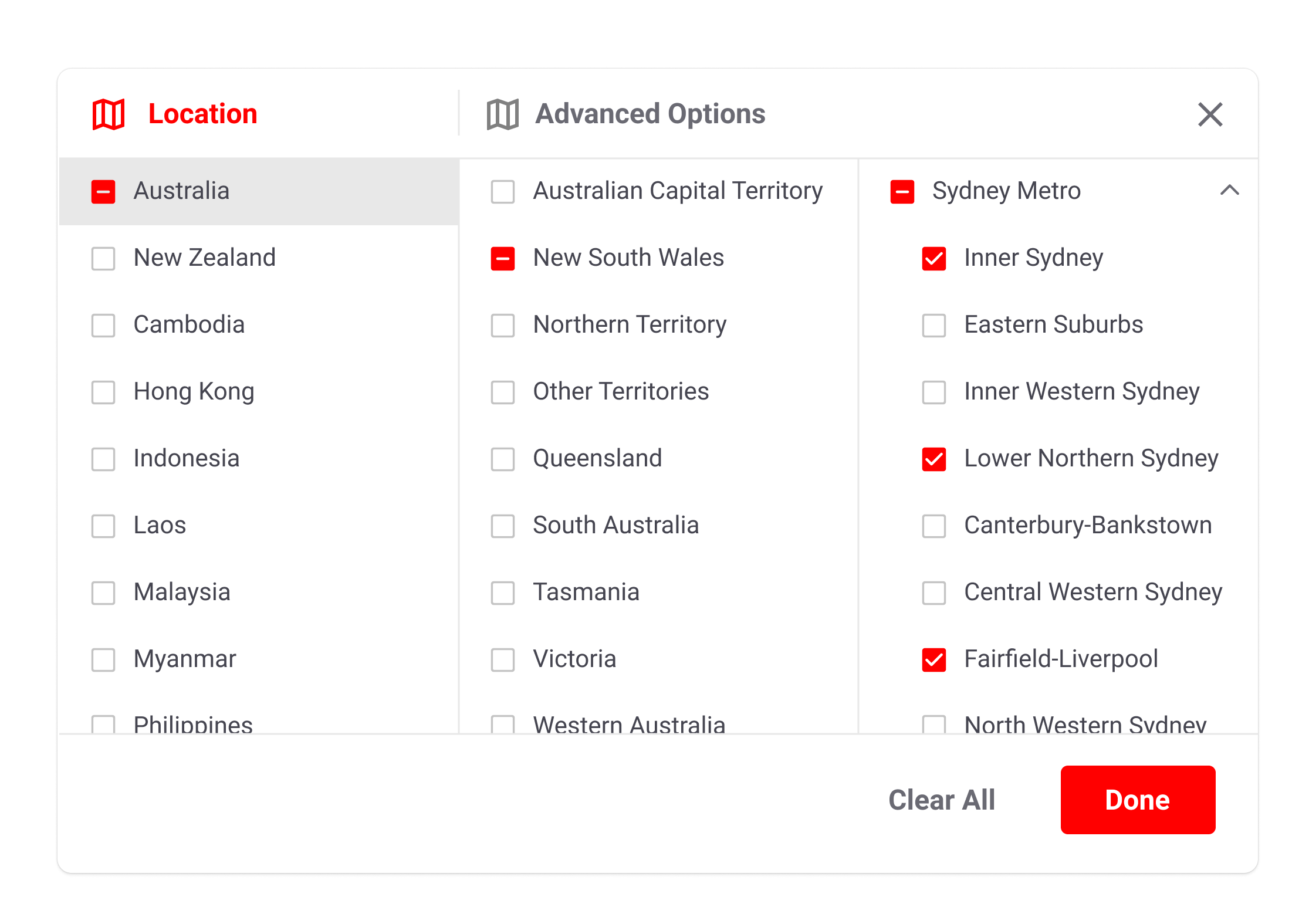 Categories
Find companies working in certain industries.
Stage & Status
Filter companies based on what stage their projects are in.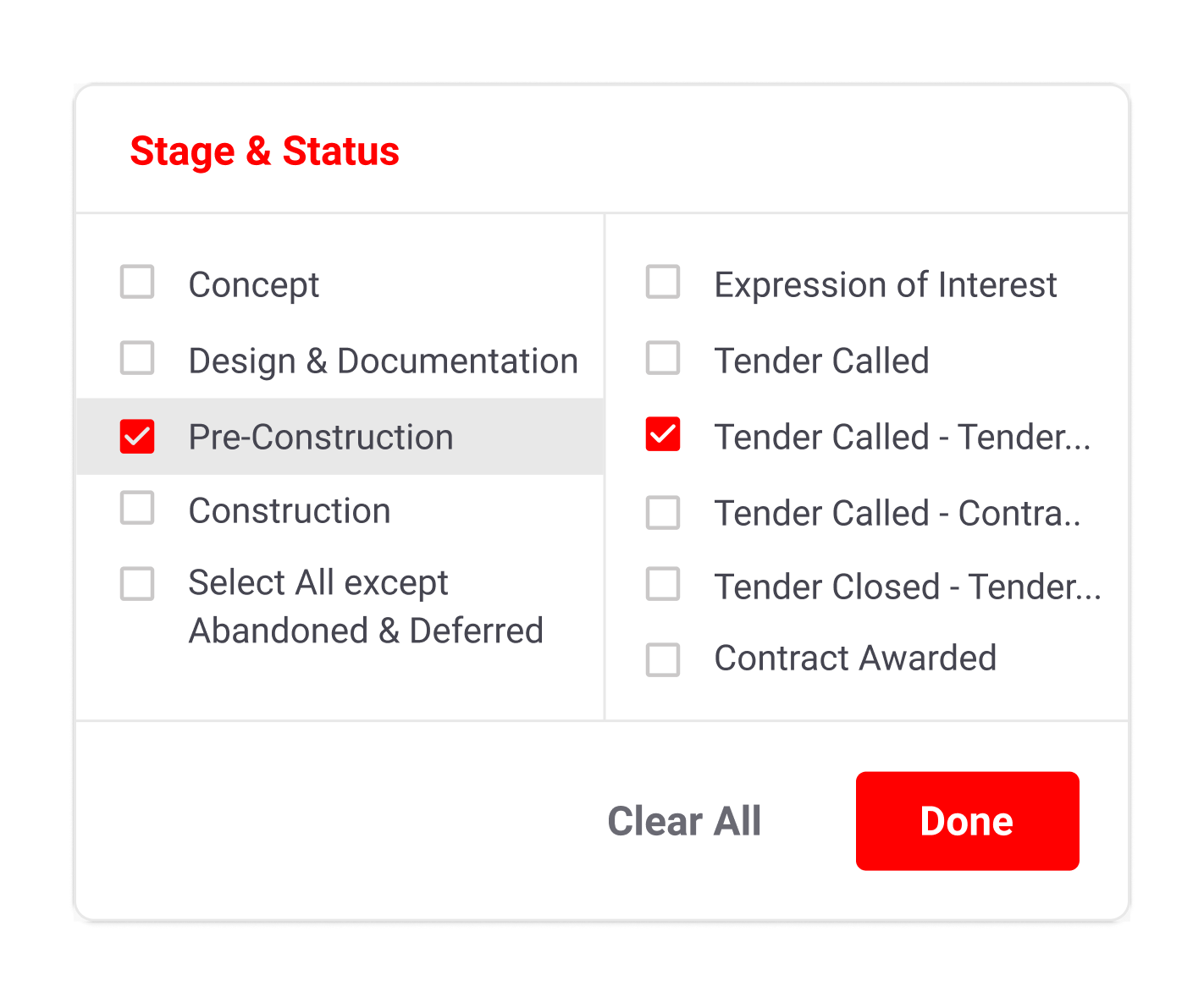 Date Range
Find companies that have been updated within a certain period of time, or use the Advanced Date Options to search for companies with certain tender closing dates, and construction start and end dates.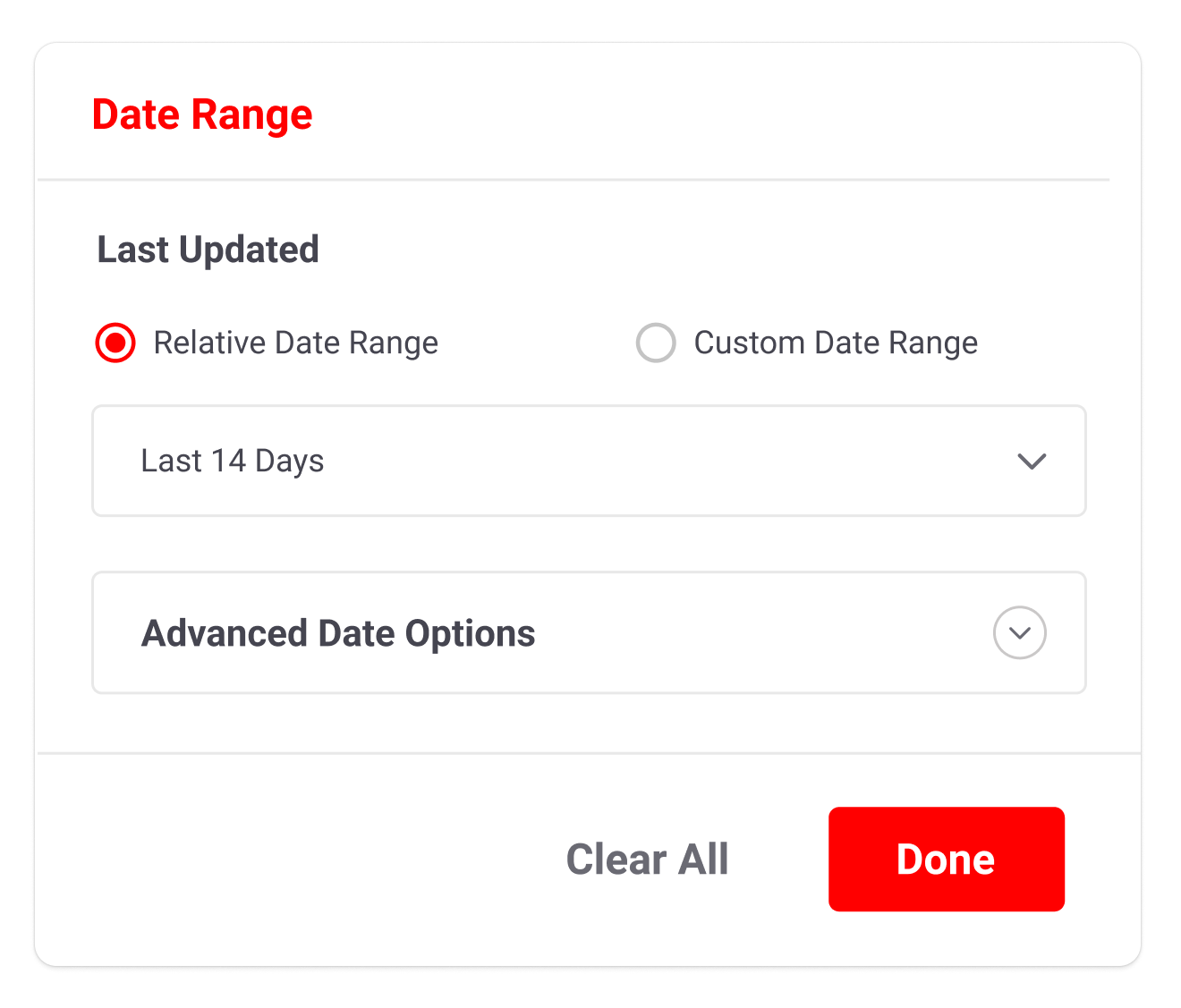 Project Details
You can also search for companies based on the projects they are working on using the details of those projects.
Project Value
Find companies that are working on projects of a specific value.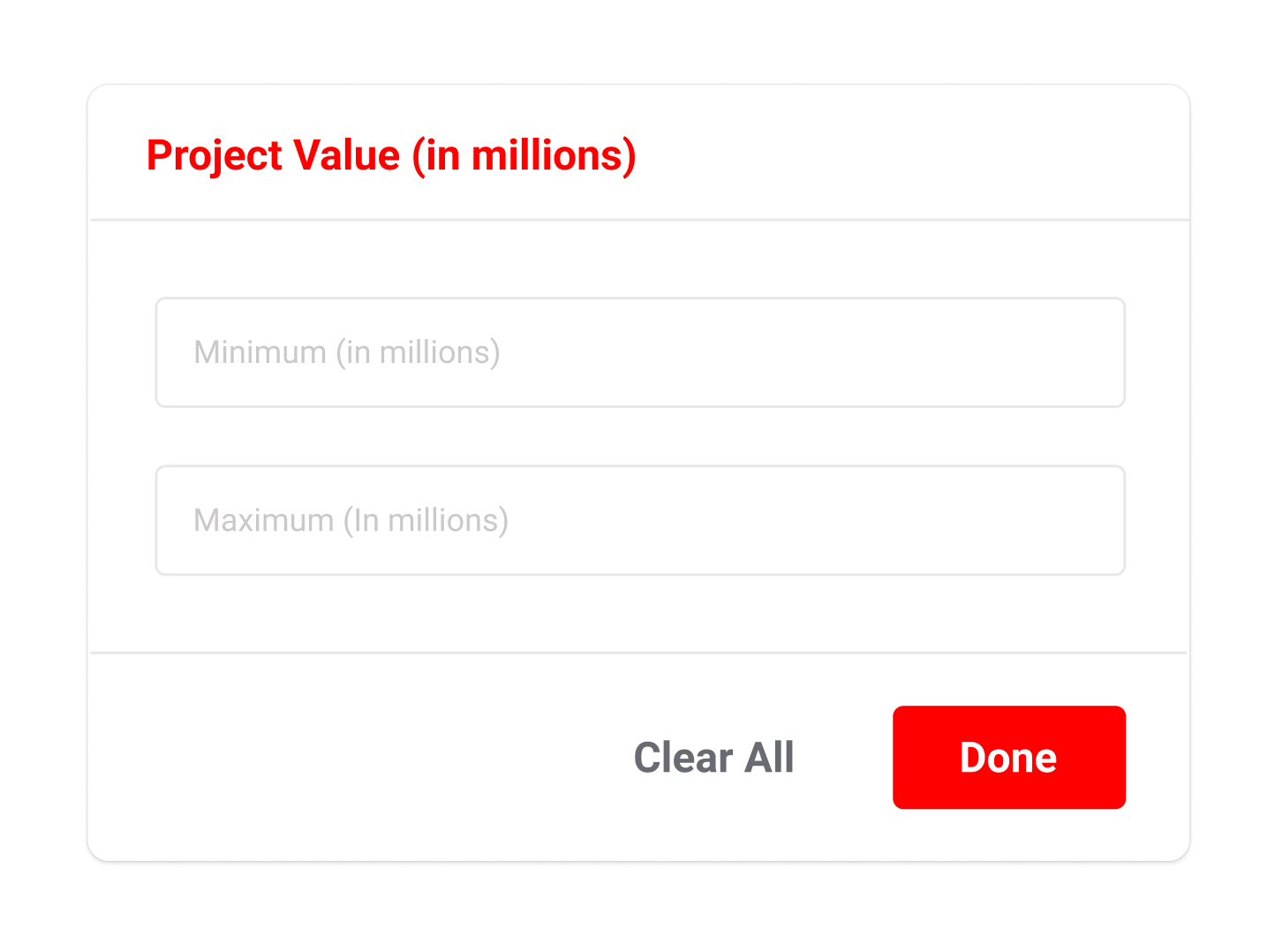 Project Location
Filter projects based on their location.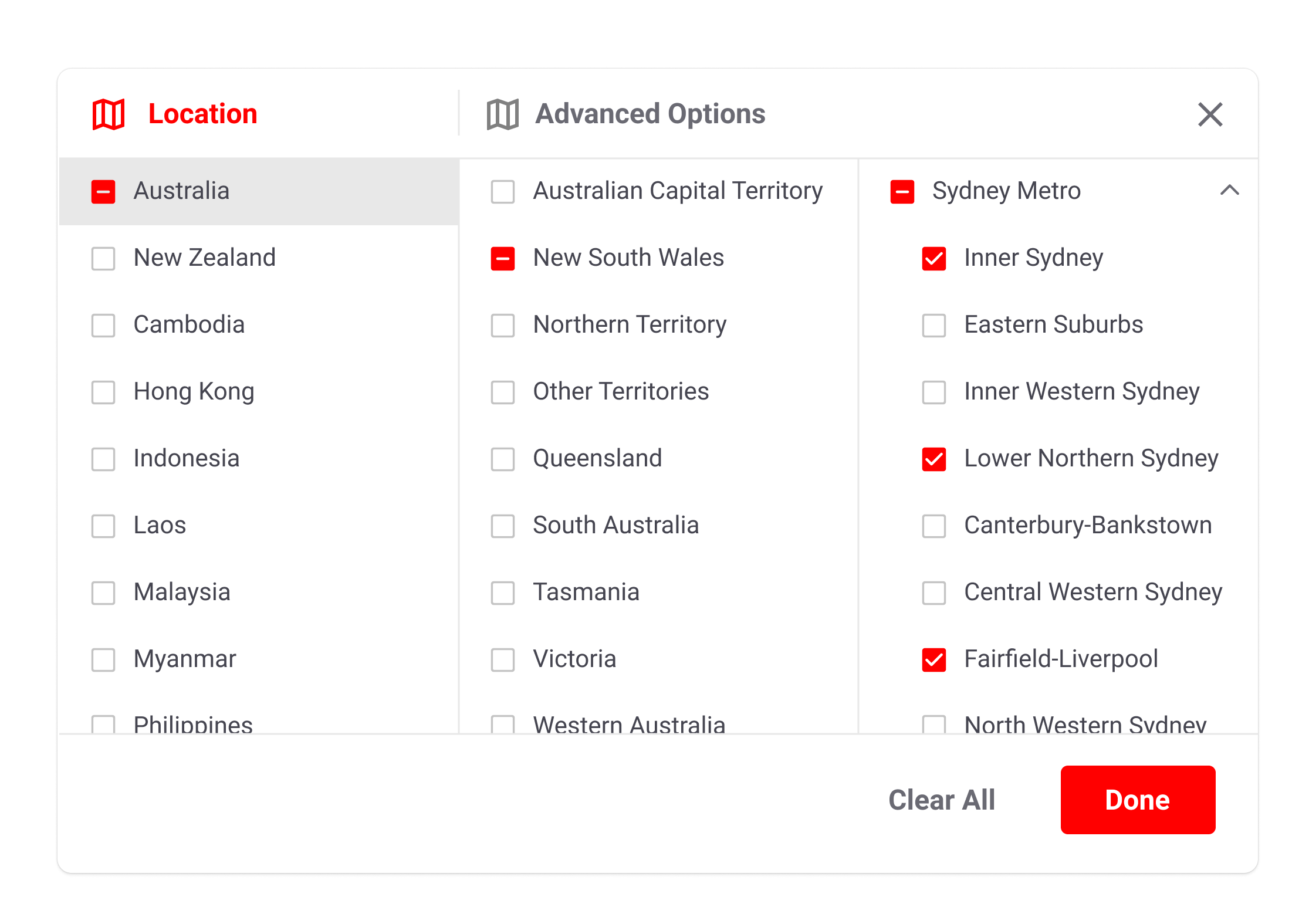 Contract Type
Search for companies that have a tender status, a specific main contractor appointment method or a main contractor appointed.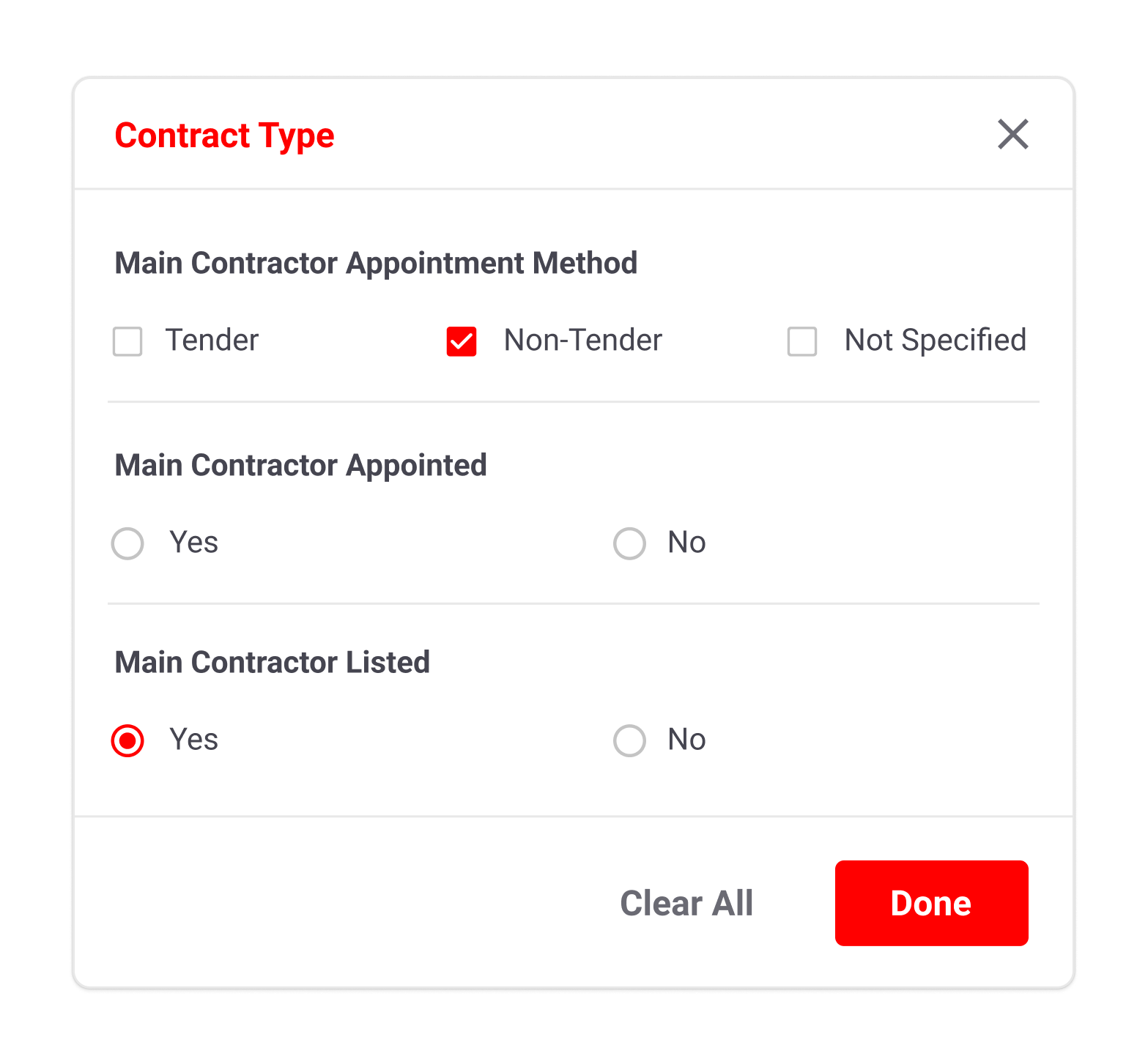 Other
Choose to exclude companies from your search that are already in your Key Accounts.