Welcome to your new LeadManager account!
Let's get familiar with your dashboard and some of the key features that LeadManager has to offer.
Search Bar
When you first open LeadManager, you will be greeted with your dashboard. At the top of the page is your search bar, complete with different selection criteria to help you narrow down your project or company search results. Just toggle between the tabs to begin searching!


If you want to narrow your search down even further, you can find more advanced filters via the drop-down menu. To learn more about our advanced keyword search, click here.
The advanced filters for projects include:
Project Details
Company Role
Contract Type
Other
The advanced filters for companies include:
Project Details
Project Value
Project Location
Contract Type
Other


On the far left of your search bar, you will notice the Saved Searches (bookmark) icon. This is where you can access your saved searches which is helpful if you want to monitor search results but don't want to select the criteria every time. Save time by saving your search!

Latest Project Updates
Check out the latest projects in your subscription with the click of a button. These projects are separated into four easy stages: Planning, Open Tenders, Contract Awarded and Construction Underway.

Taskbar
Down the left-hand side of the page is where you'll locate your taskbar. Here you will find access to your dashboard (New Search), Project Pipeline, Key Accounts, and My Tasks.

Without navigating away from the main page, your dashboard also offers you a glimpse into your Project Pipeline, Key Accounts and any tasks or Updates that you may have lined up.

Settings
If you'd like to change your account defaults, your email, password and more, head on over to Settings. Just click on your avatar in the top-right hand corner.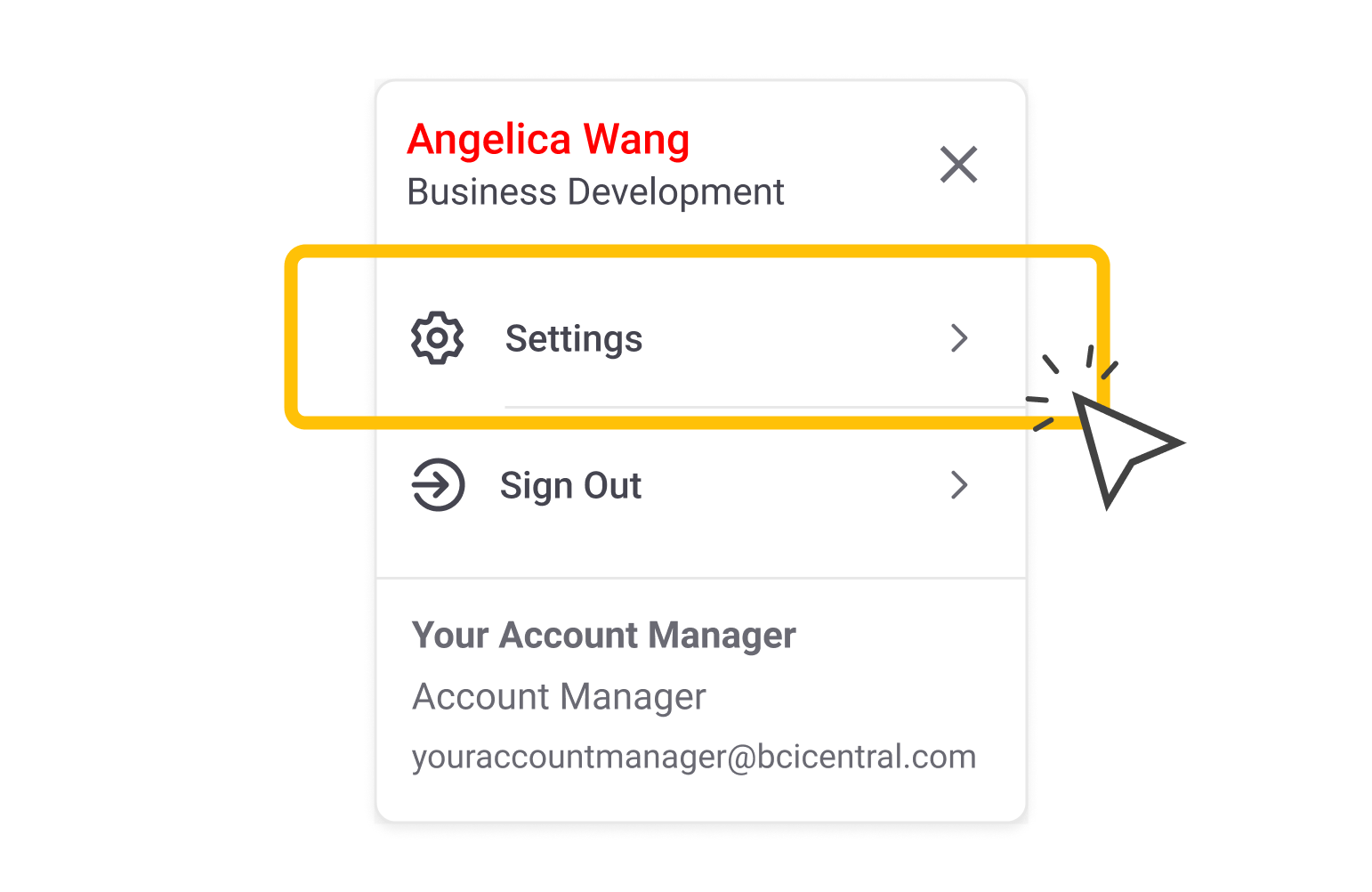 Simplified View
If you'd rather not see all of these options on your dashboard, select View Search Only at the bottom of the page. This will give you a simplified view of your dashboard.

You can flick back to the complete dashboard by clicking the View All button at the bottom of the page.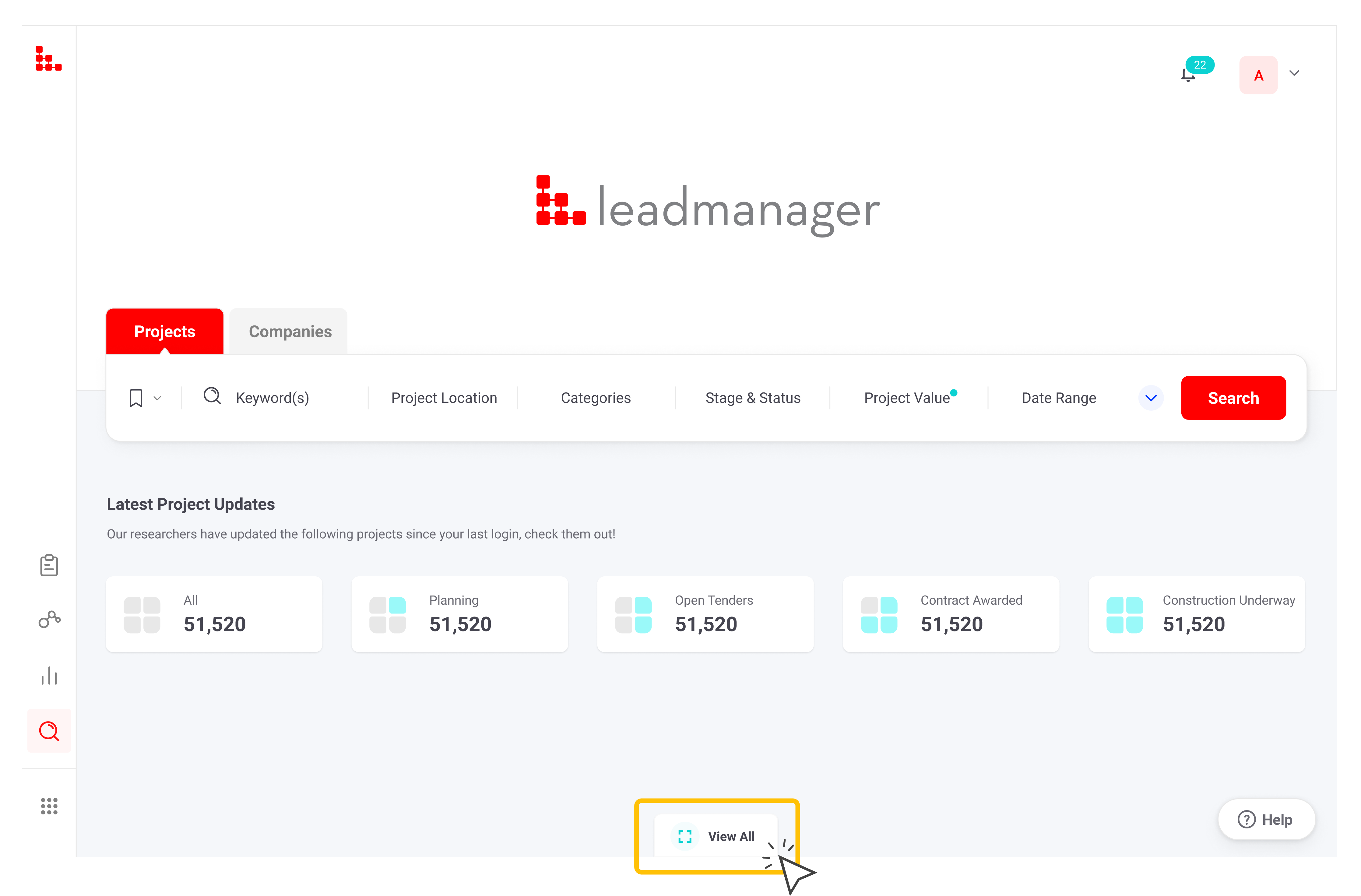 Help
Have any questions? Or maybe you're ready to jump straight in? Find everything you need and more with our handy help guides, detailing how to take advantage of all the tools LeadManager has to offer. Just click on the Help button in the bottom-right corner of your dashboard.
Of course, there is no substitute for talking to a real person! If you need to reach out to your Account Manager, their details can be found in the Settings tab; just click on your avatar in the top-right corner.