A saved search acts as a bookmark for a project or company, so you can revisit the search results without having to enter the search filters all over again.
To create a Saved Search, add your search filters, select the More (down arrow) icon and click Add New Saved Search.

Enter a name for your saved search, and then click Save.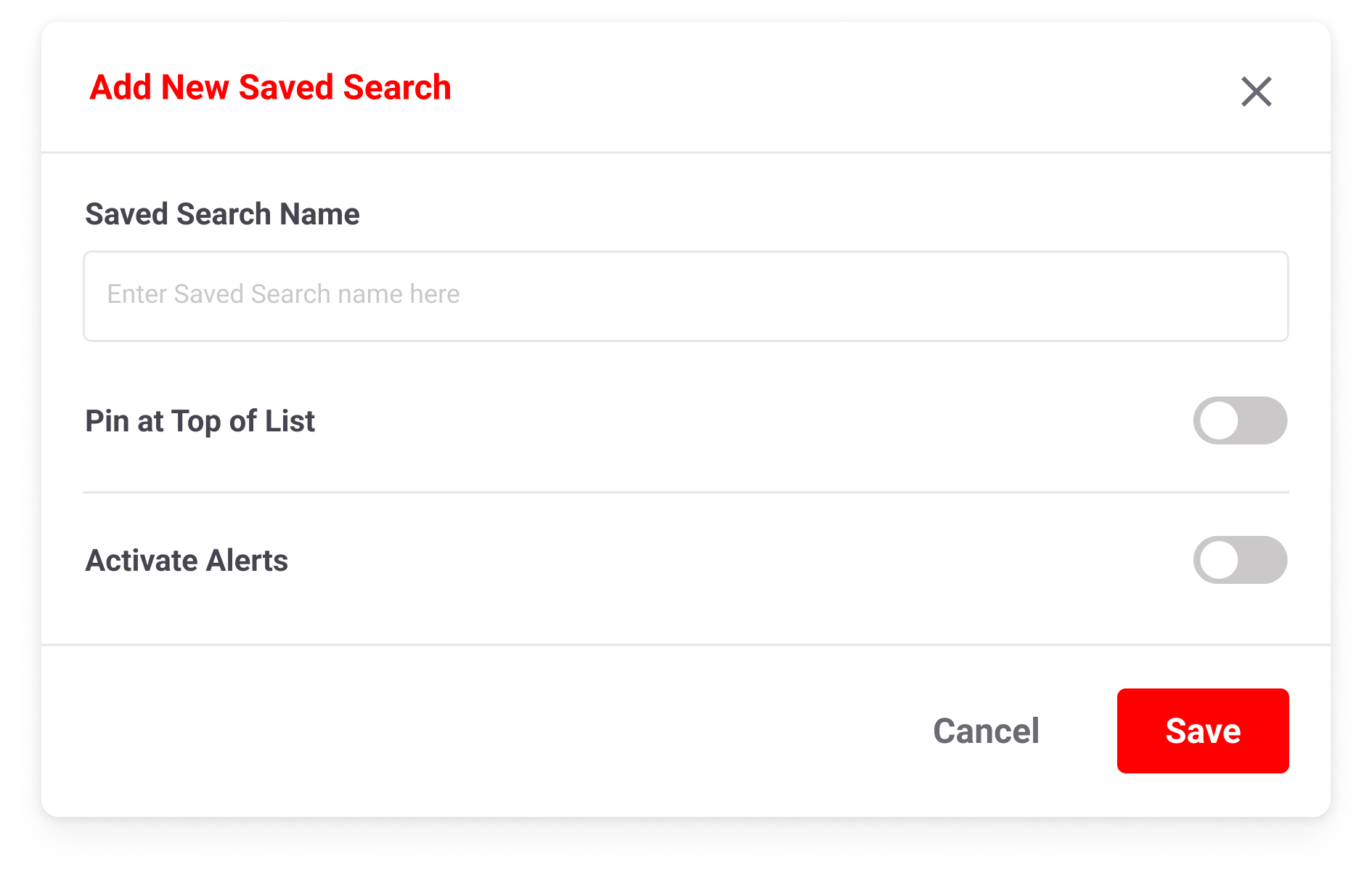 You can also create a saved search from the Search Results page. Just click Add New Saved Search on the left-hand side.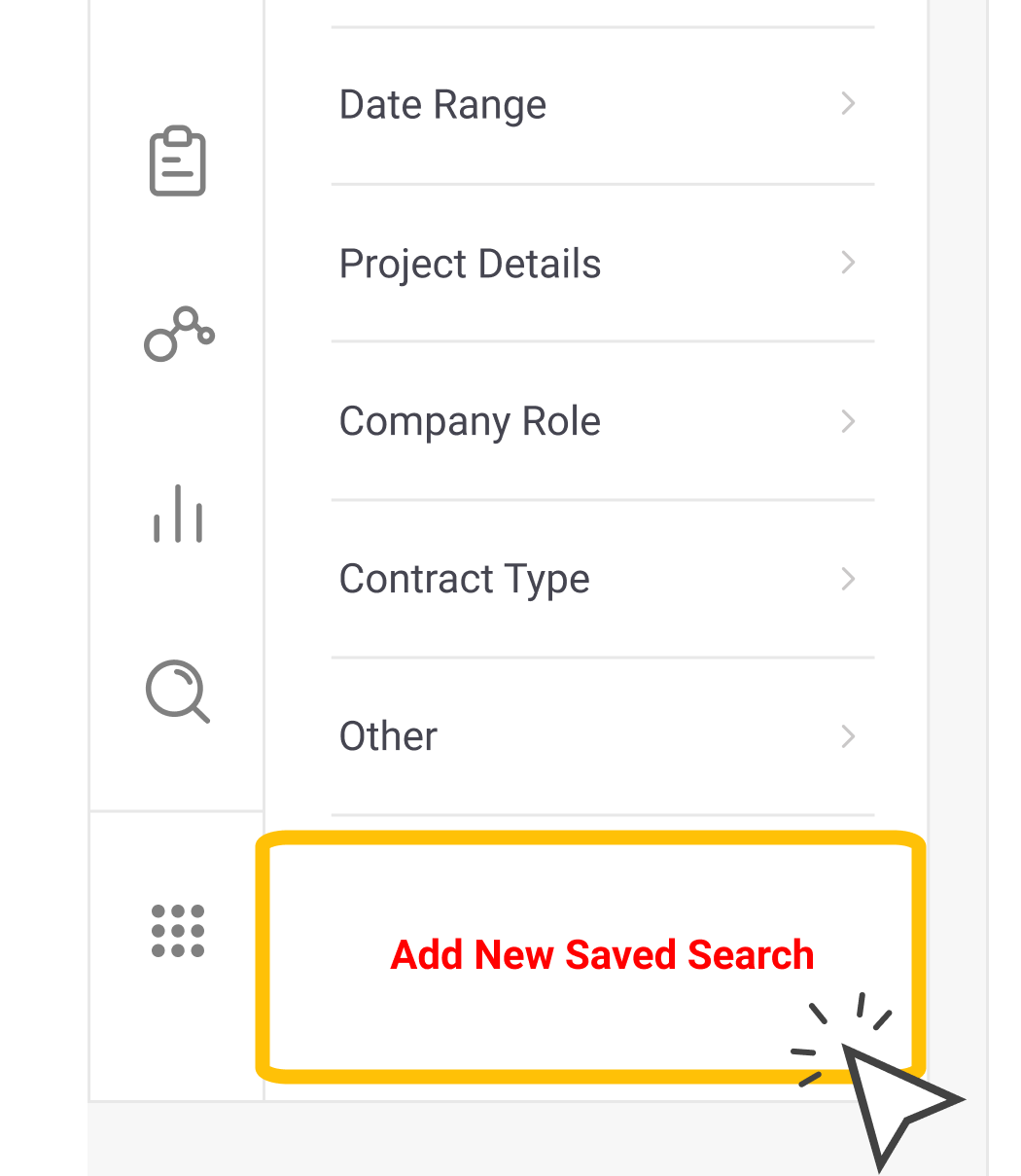 To access your saved searches, click the Saved Searches (bookmark) icon.