You find a project of interest, but you hit the back button before saving the search and now the project is gone! This guide will show you how to recover your last search.
Click the Saved Searches (bookmark) icon.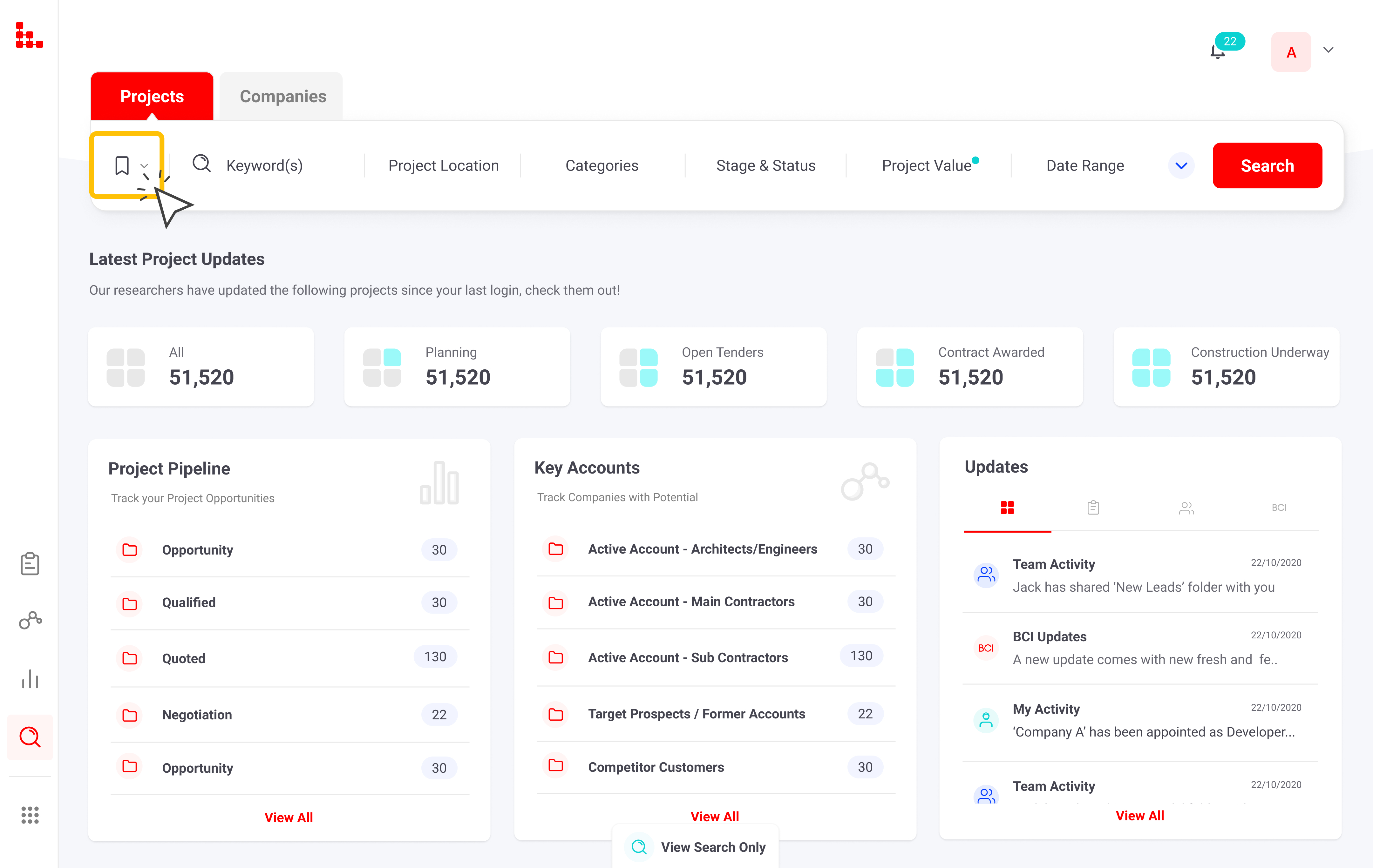 Select Last Search, and it will direct you to the Search Results page with all the filters from your most recent search.