Below the search bar, you will find your Latest Project Updates.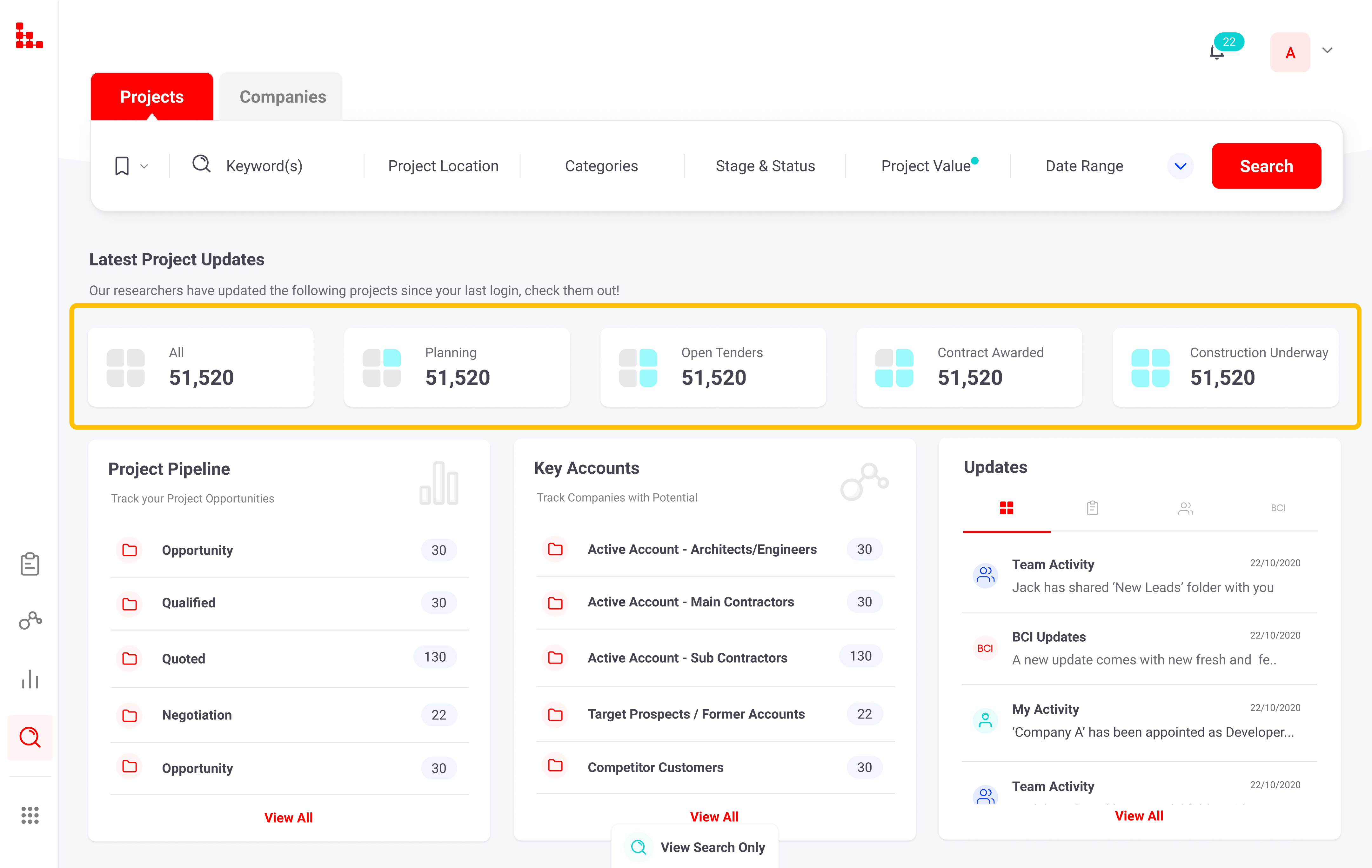 This section shows the number of projects, at various stages, that have been updated since you last logged into LeadManager. The data will update every time you log in.
Here is what each category covers:
All: Every project that has been updated since your last login.
Planning: Projects in the Design & Documentation stage, excluding Appeal Lodged, Deferred and Abandoned projects.
Open Tenders: Projects at Design Tender/Competition (Concept), and projects inviting Expressions of Interest or with a Tender Called (Pre-Construction).
Contract Awarded: Projects that have appointed a Builder or Main Contractor (Pre-Construction).
Construction Underway: Projects in the Construction stage, excluding Deferred and Abandoned projects.