Enter your Keyword(s), then expand the search bar by selecting the More (down arrow) icon. Then select Project Details from the drop-down menu.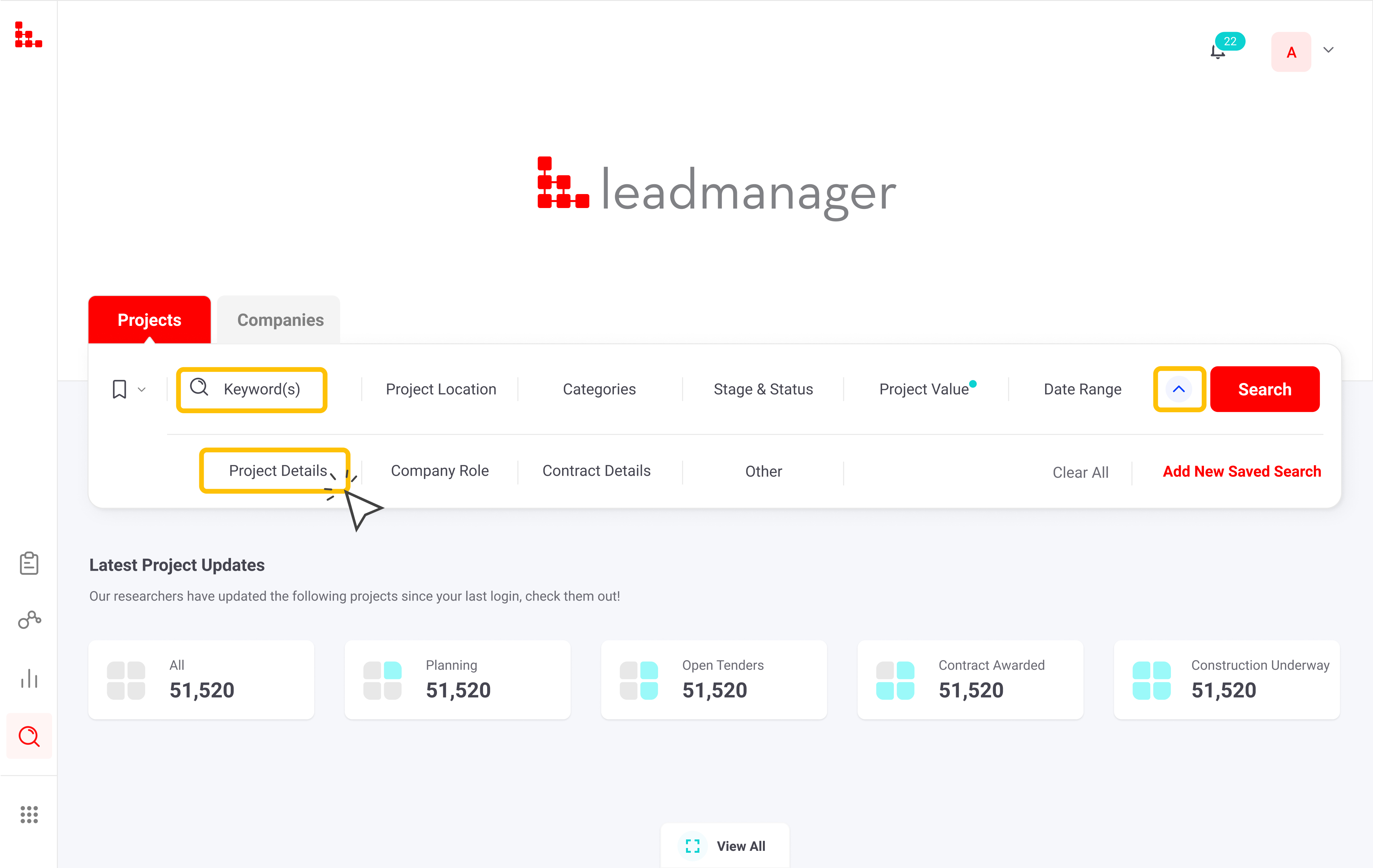 Select Project Documentation, and then tick the Search Project Documentation box.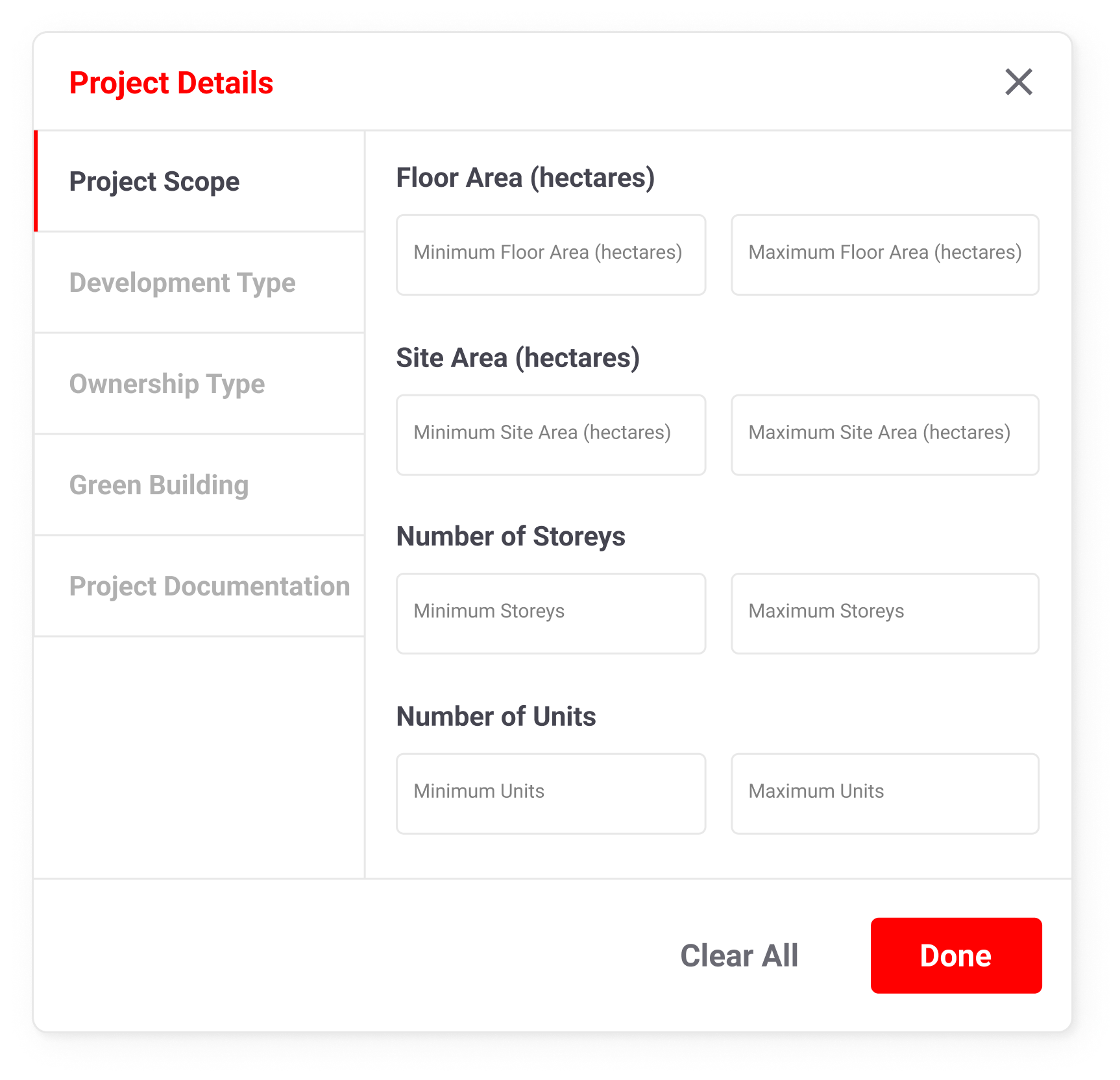 Alternatively, select Keyword(s), then click Advanced Options and enter your keyword in the Project Documentation Keywords box.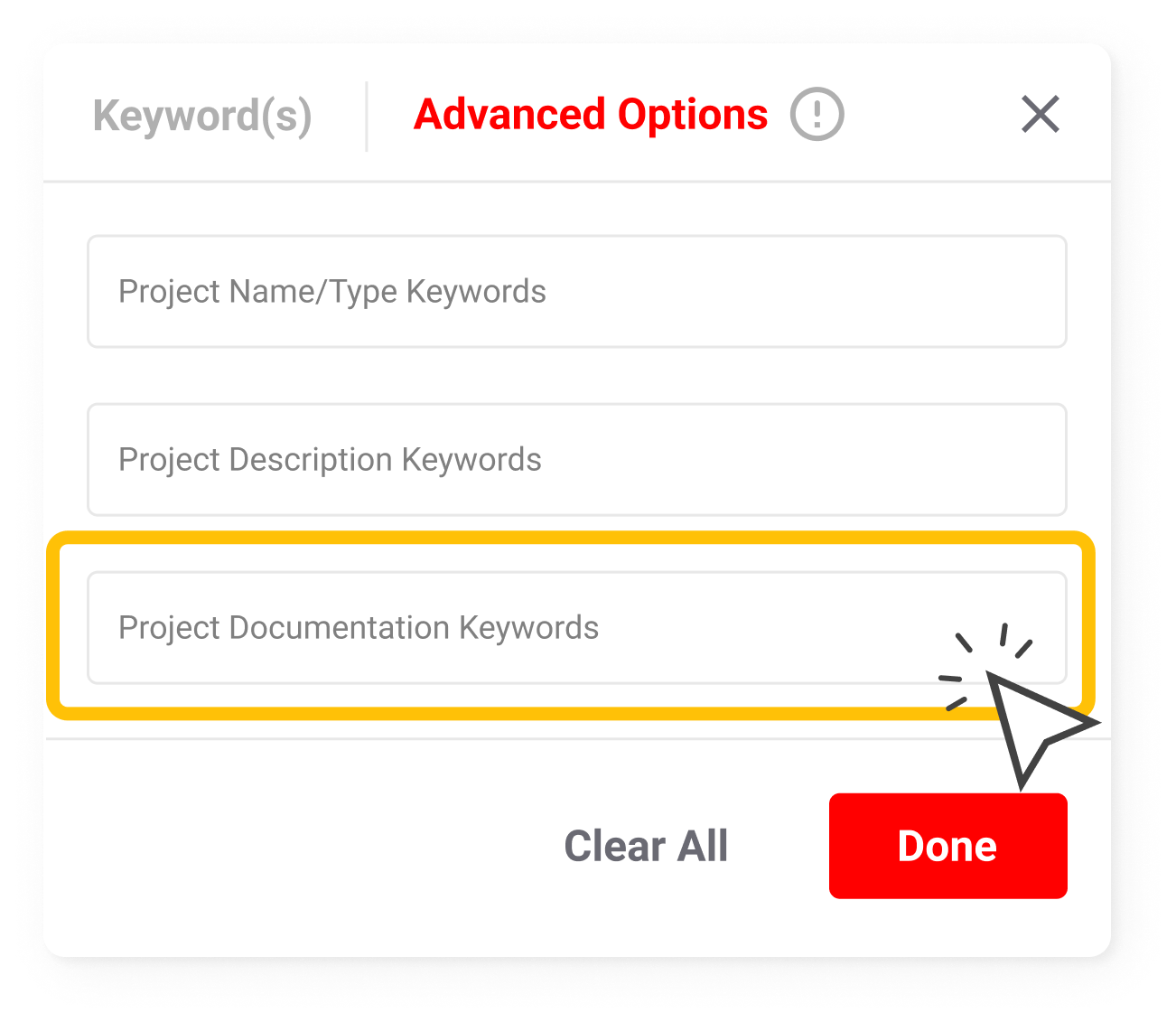 To access the document that the keyword appears in, open the desired project and select Project Documentation.
To find the correct document, enter your keyword into the search bar.