You can view the list of projects that a company is working on via the Company Details page. Select Project & Contacts on the left-hand side of the screen to view a complete list.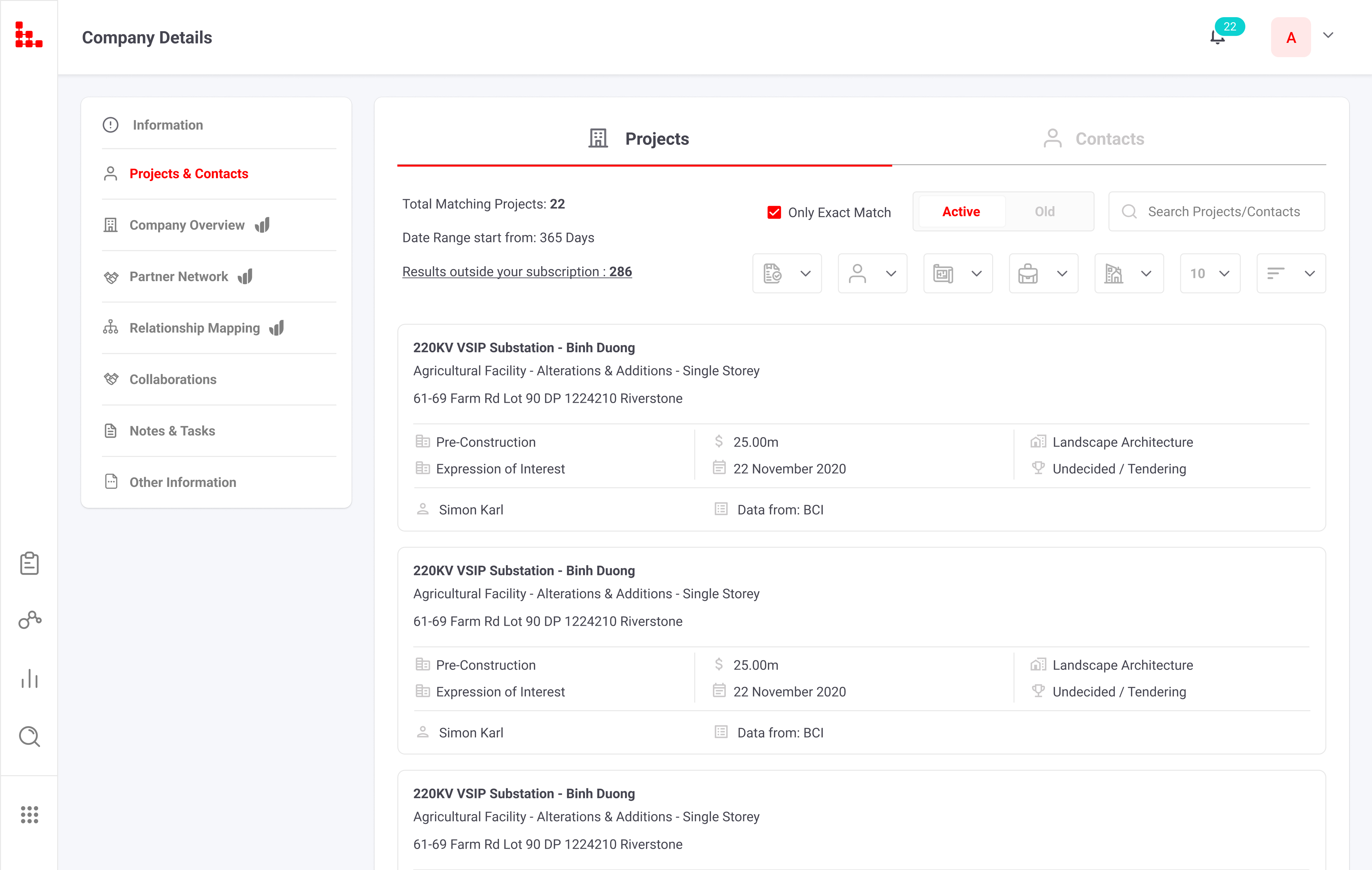 Companies working on a particular project can also be viewed via the Project Details page. Select Project Contacts to view the companies and their roles on the selected project.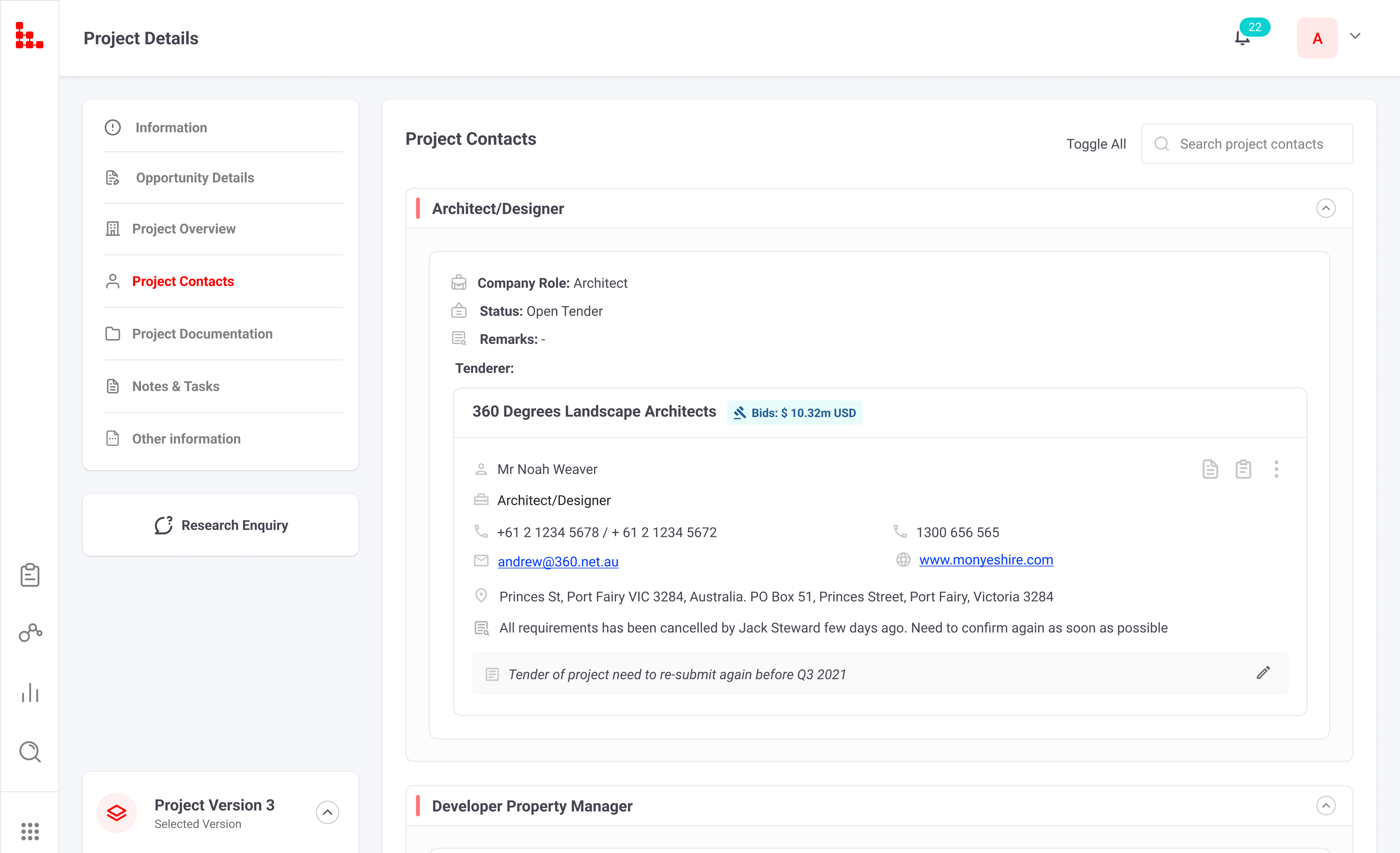 To view companies for multiple projects, select a number of projects on the Search Results page, and then click View Companies.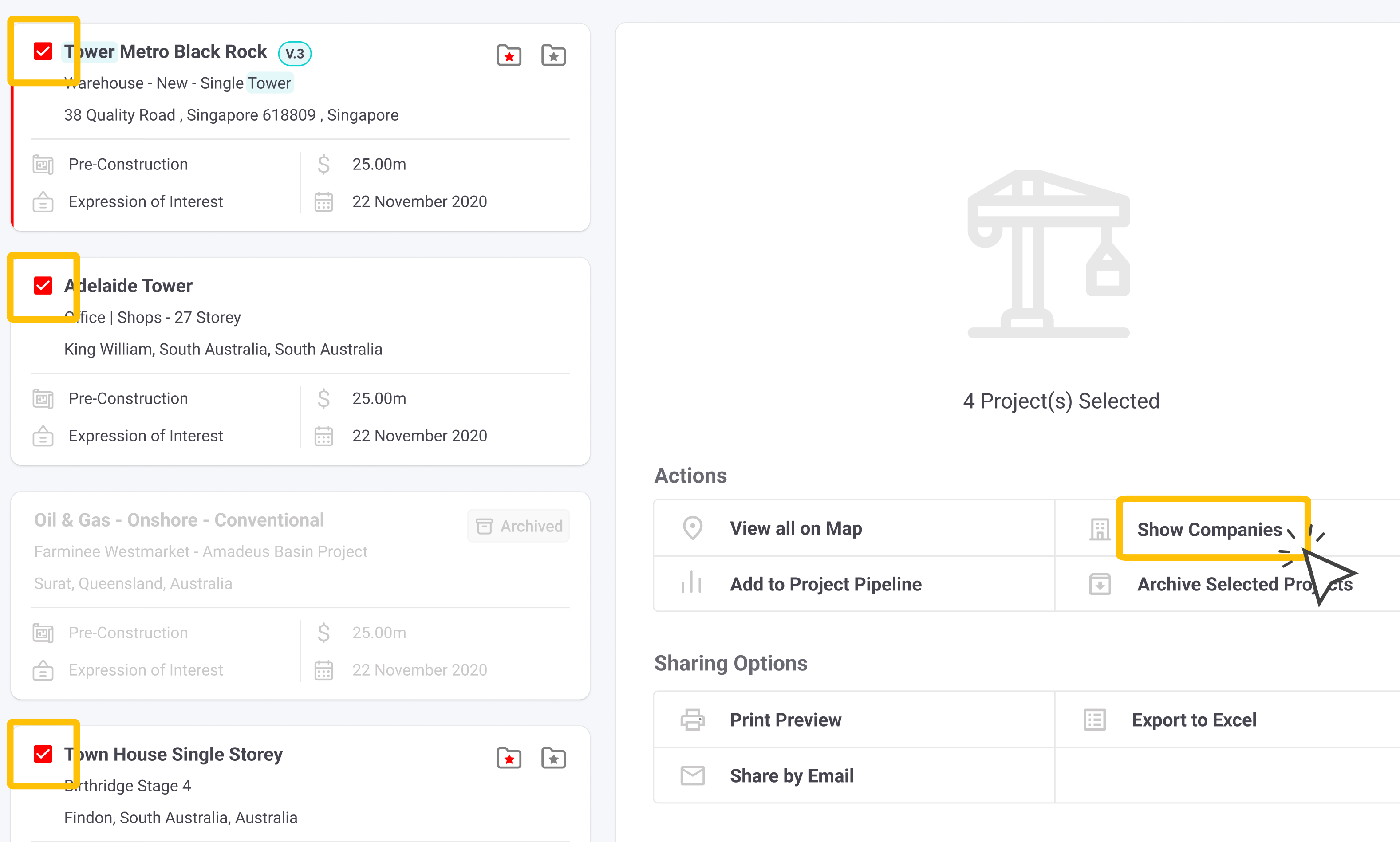 This will provide you with a list of the different companies working on those various projects.