Setting up an alert for a saved search means you will receive an email notification when new projects/companies appear in your Saved Searches.
When you create a new saved search, you have the option to Activate Alerts. You can customise your alerts to be sent Daily, Weekly or Monthly.
Selecting First-time reporting means you will only receive an alert the first time a project/company is featured in your saved search.
Show my alert in list format means your alert emails will be formatted as a list of projects/companies with basic details.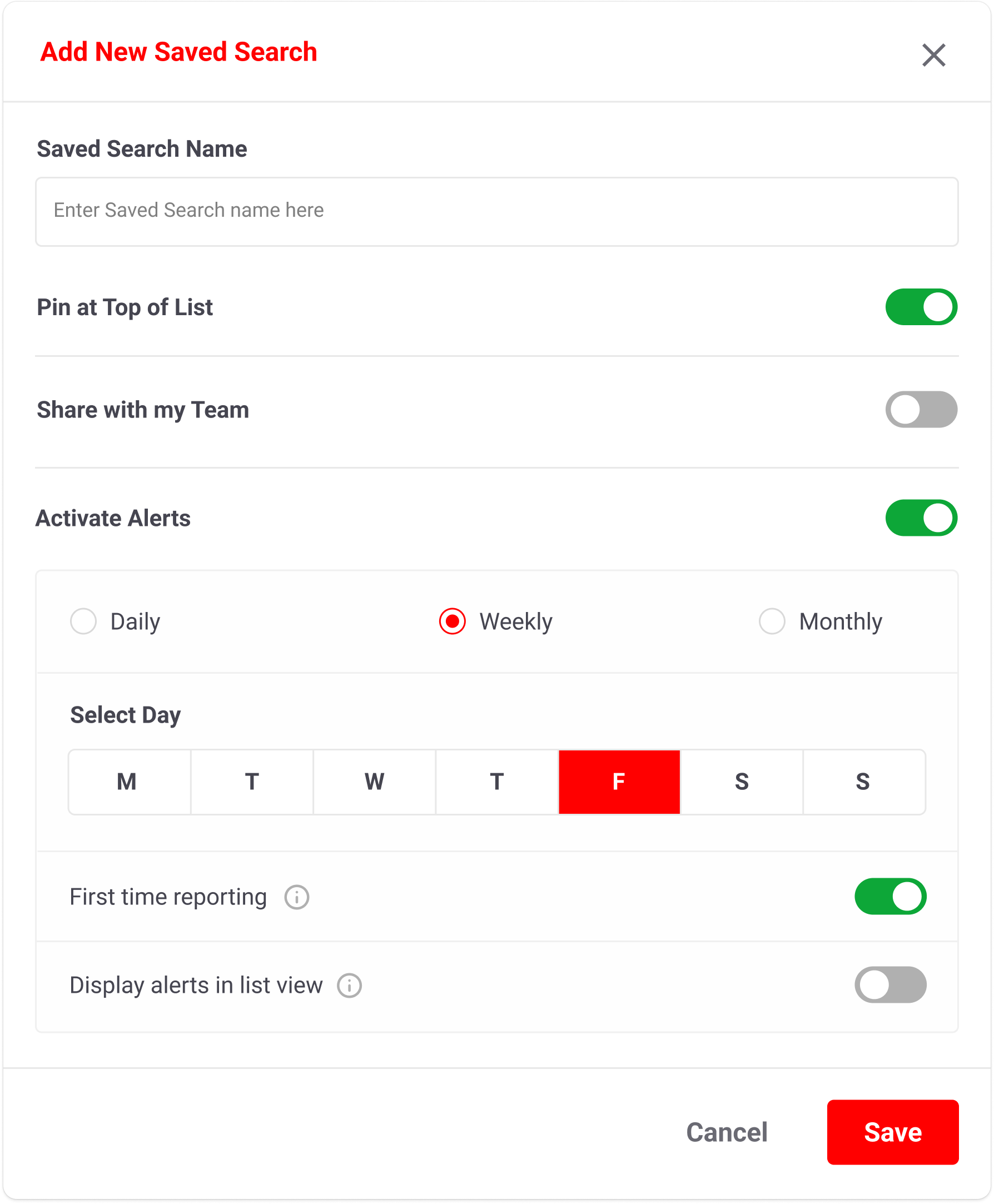 If you have an existing Saved Search you wish to set an alert up for, select the Saved Searches (bookmark) button and select View All.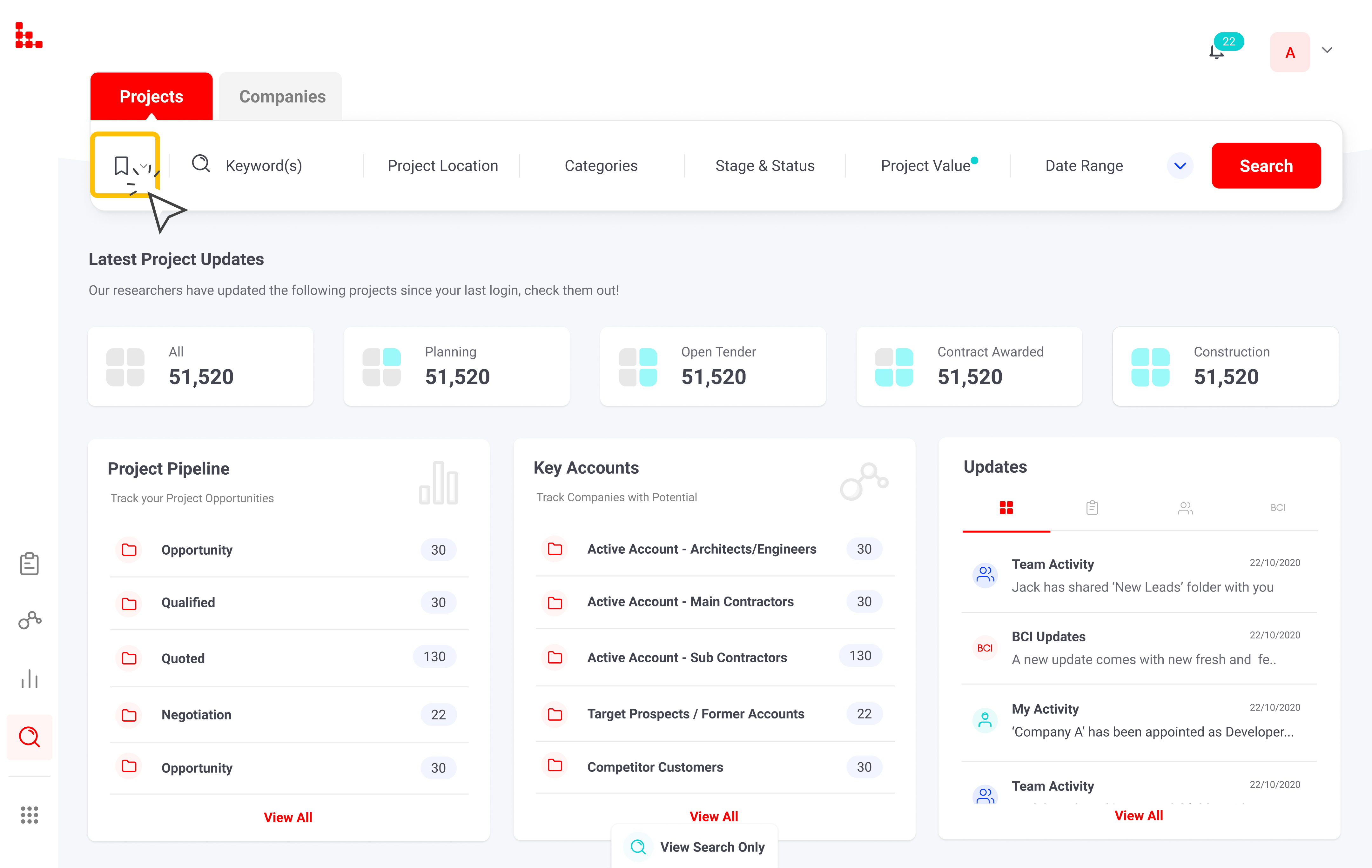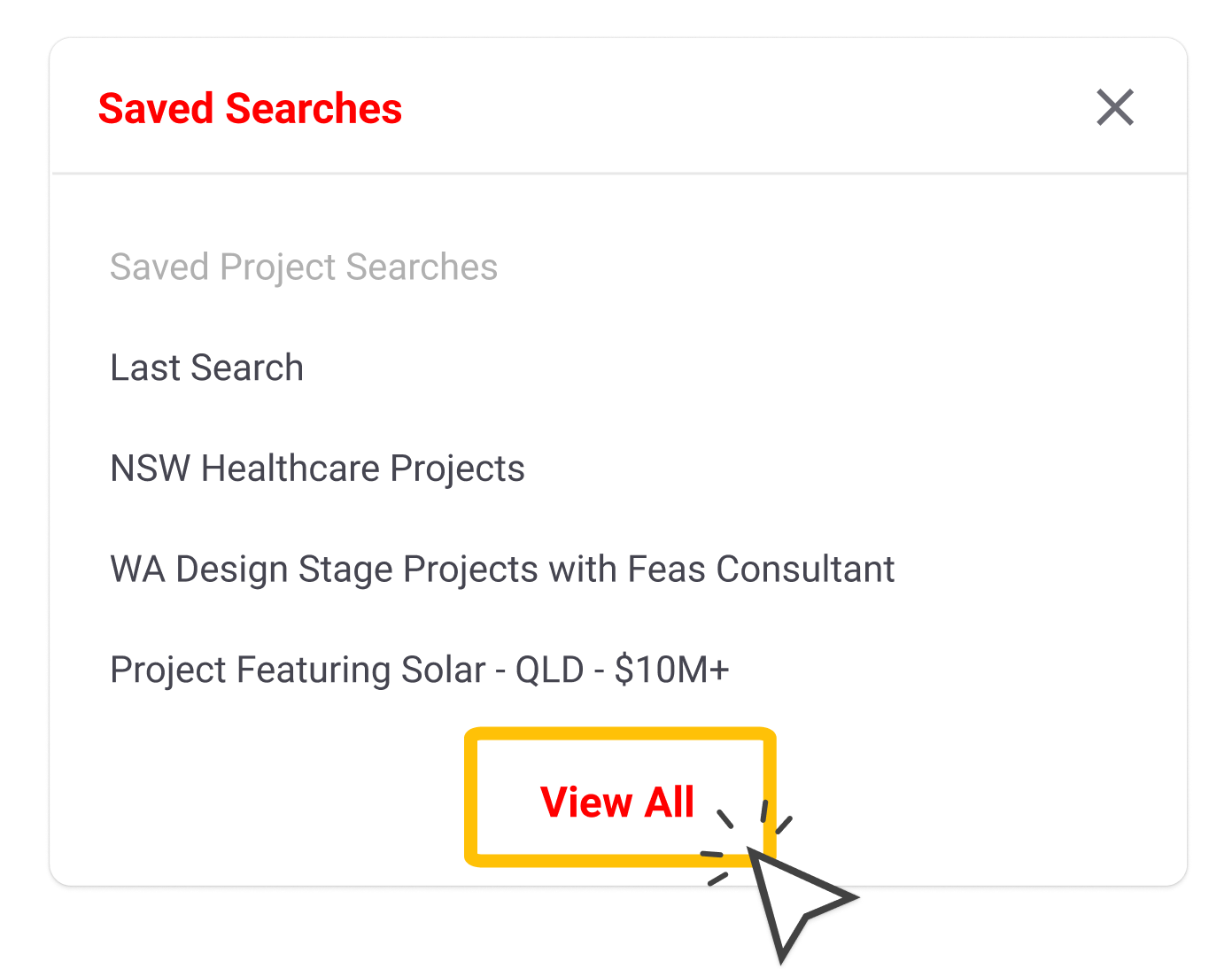 From here, you can click the Alerts (bell) icon next to the search you wish to set up an alert for.

Below is an example of the email notification you will receive from your Saved Search Alert.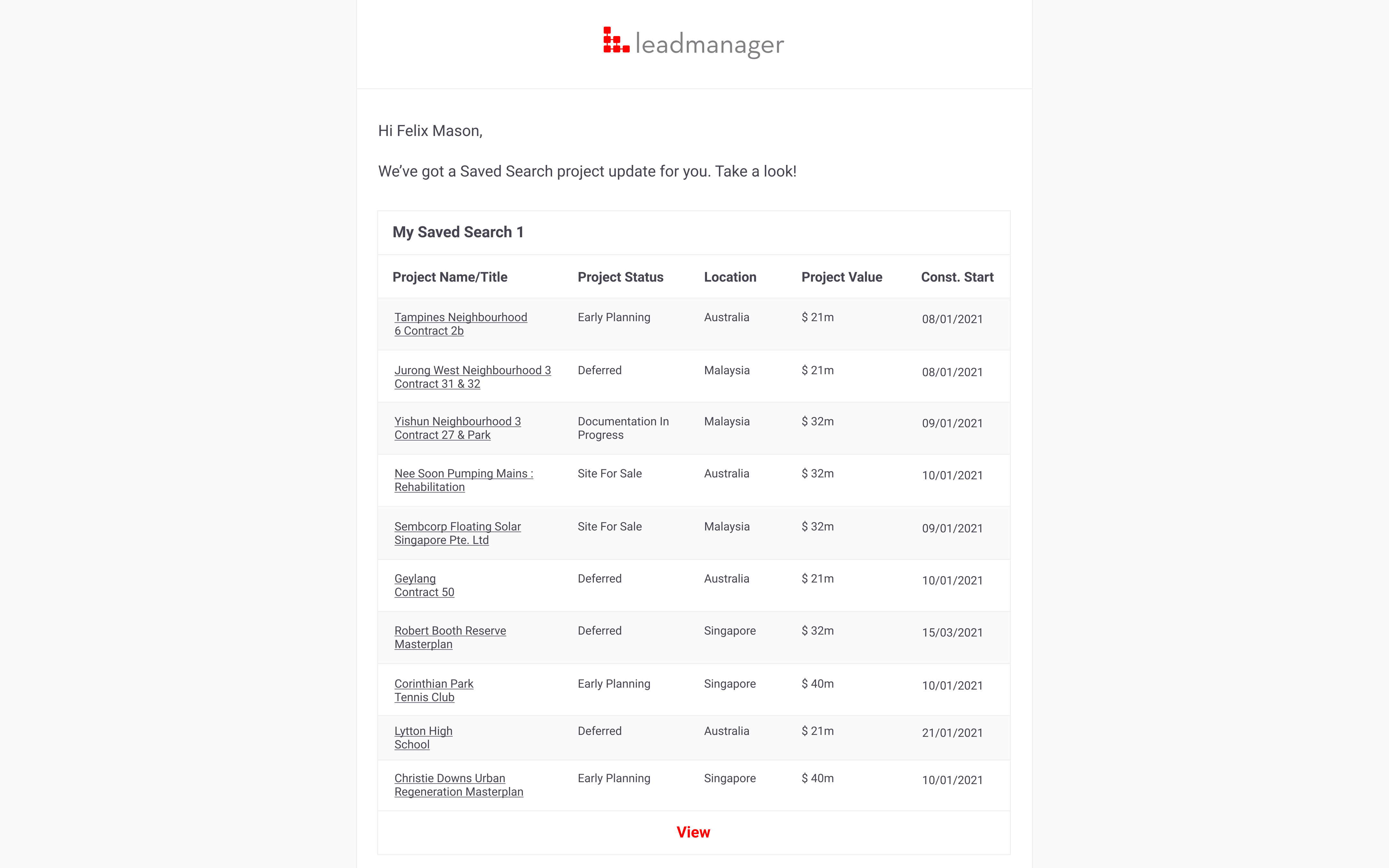 If you want to change where your alerts are sent, go to Settings and select Change Default Email.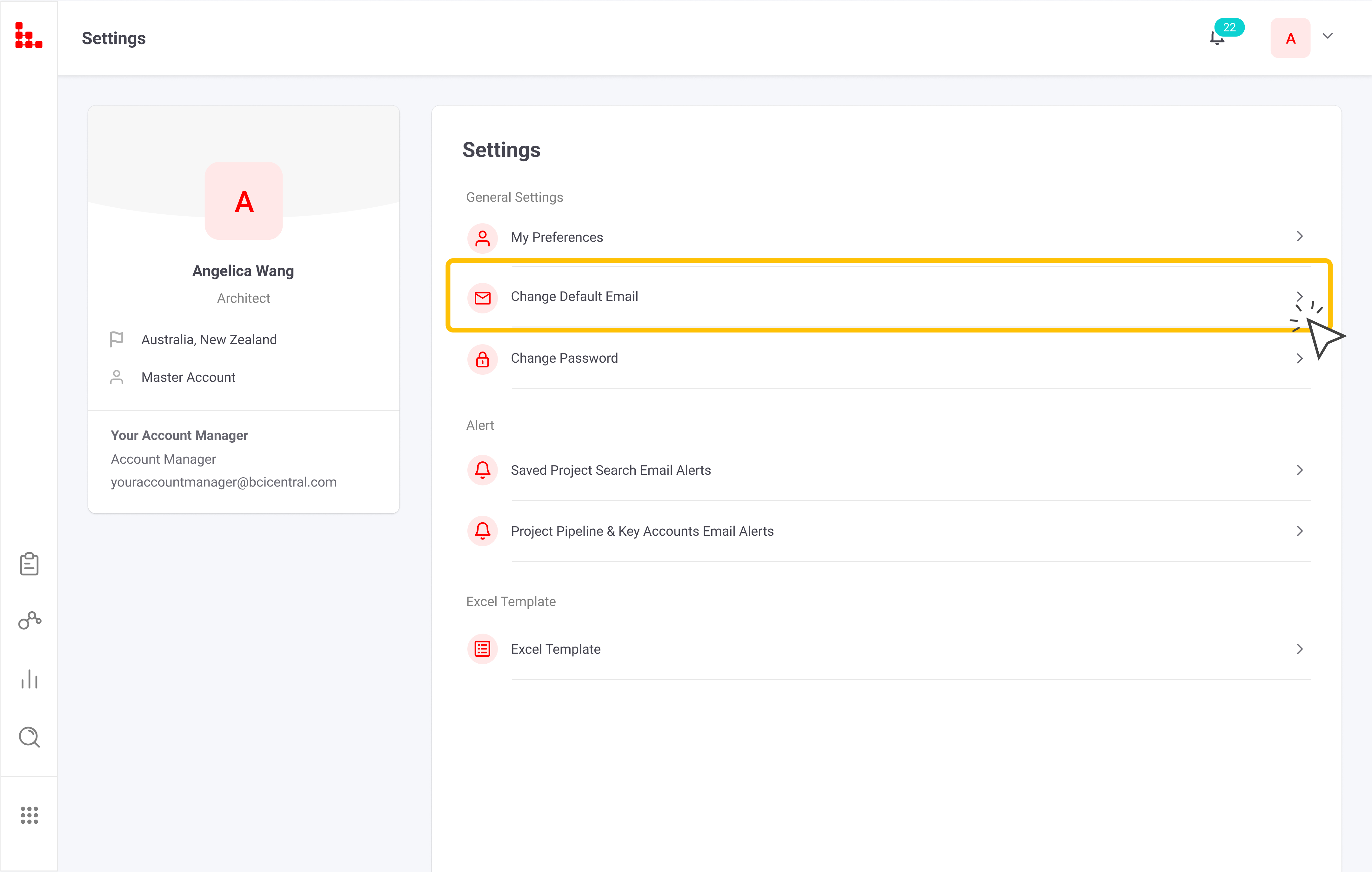 Don't forget to click Update Email Address when you're done!